Selection Required: Select product options above before making new offer.
Error: There was an error sending your offer, please try again. If this problem persists, please contact us.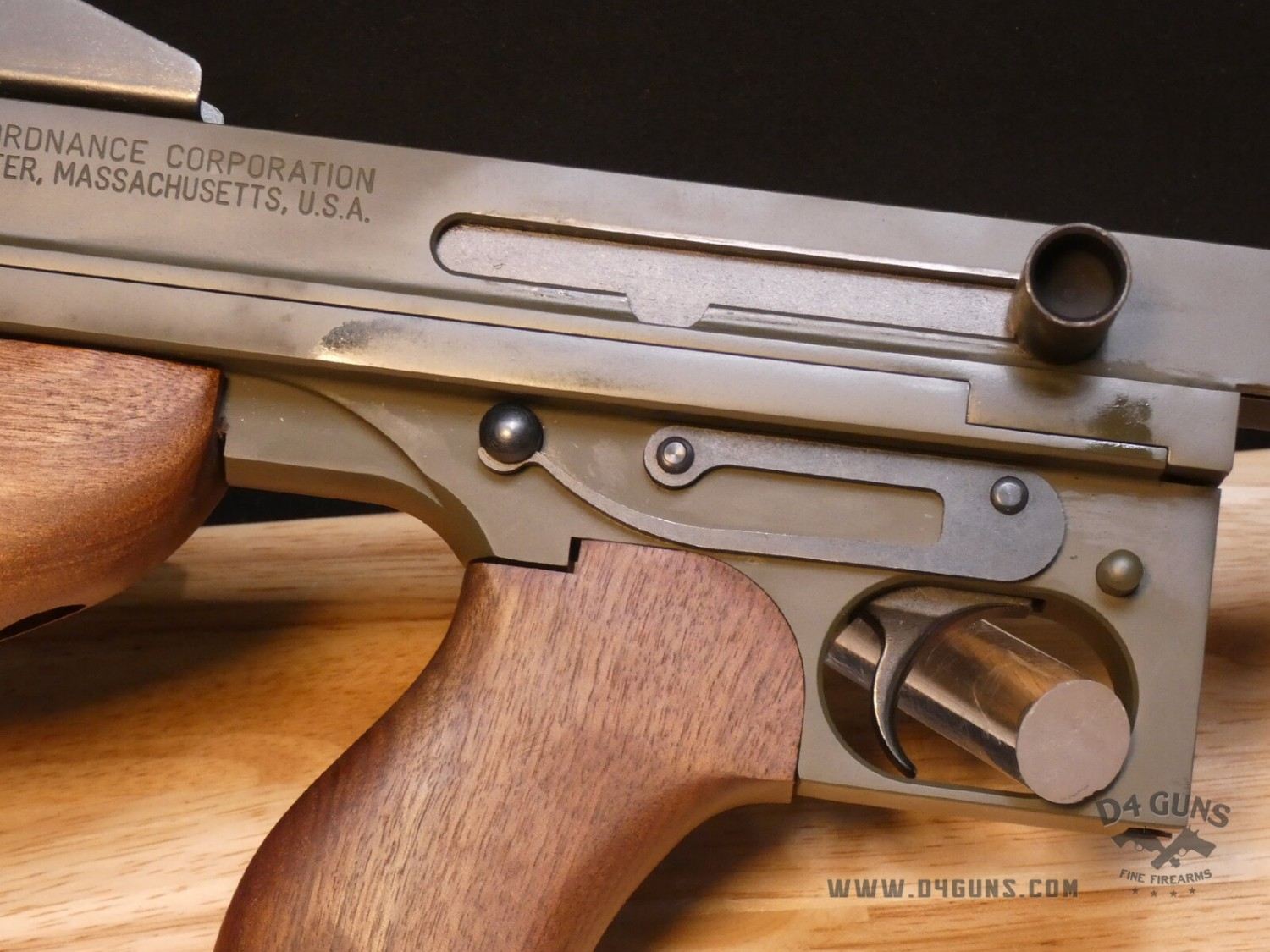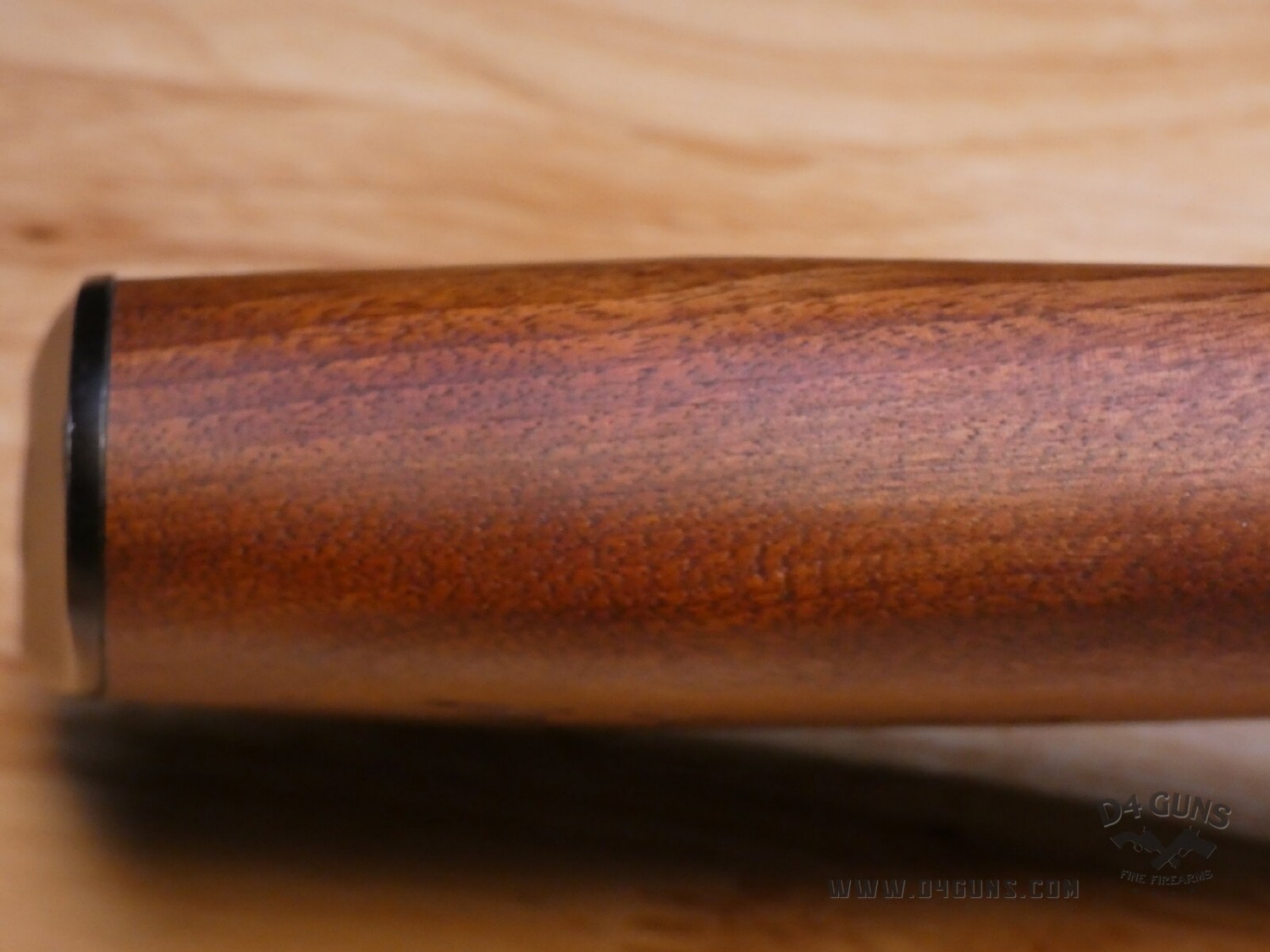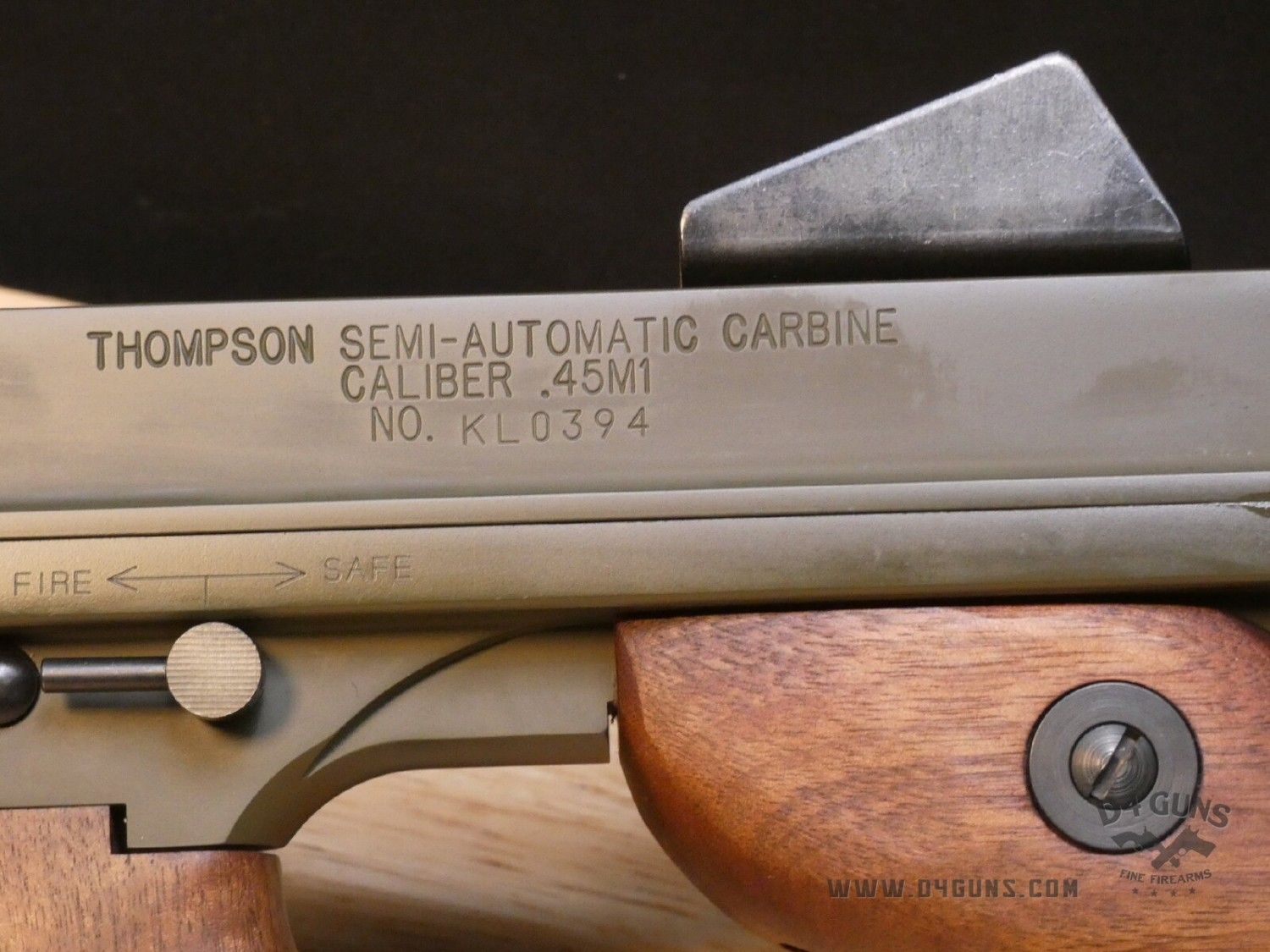 Auto-Ordnance WWII Thompson Tanker
$2,499.00
Up for grabs is an Auto-Ordinance Thompson semi-automatic rifle in .45ACP. Serial number-KL0394. This rifle is in great condition and comes with the original case, manual, lock and (2) stick magazines. The barrel is 16.5″ Long and the bore is in Great condition!
"Built like a tank" is a phrase that has entered the American lexicon as a means to describe hardware that is durable, strong, and nearly indestructible. The term may have originated in describing armored fighting vehicles, but it also clearly describes the Tommy Gun. It is only fitting then that Auto-Ordnance continues the series of WWII commemorative guns with the "Tanker Thompson", dedicated to the memory of the brave American soldiers who faced the enemy in steel chariots like the M4 Sherman Tank. Nearly 50,000 Shermans were produced during World War II, seeing action primarily in Europe against Nazi Germany. Just like the Thompson, these Shermans were a vital part of the war effort. The crews that took them into harm's way were often outgunned by German tanks, but nevertheless took the fight to the enemy and achieved victory despite the odds. Auto-Ordnance is proud to honor America's armored warriors with this commemorative Thompson. Each Tanker Thompson is Cerakoted in Army O.D. Green. The white star of the Sherman Tank is engraved just in front of the magwell. The "U.S" logo is engraved on the buttstock. Like every Thompson, the gun is all steel with high-grade walnut furniture. The 16.5″ barrel is exceptionally accurate. Owning the Tanker Thompson gives the modern shooter the opportunity to own a piece of history while honoring the memory of the brave tank crews who delivered on America's promise to achieve final victory in World War II.
Serial Number: KL0394
Add to Cart