Selection Required: Select product options above before making new offer.
Error: There was an error sending your offer, please try again. If this problem persists, please contact us.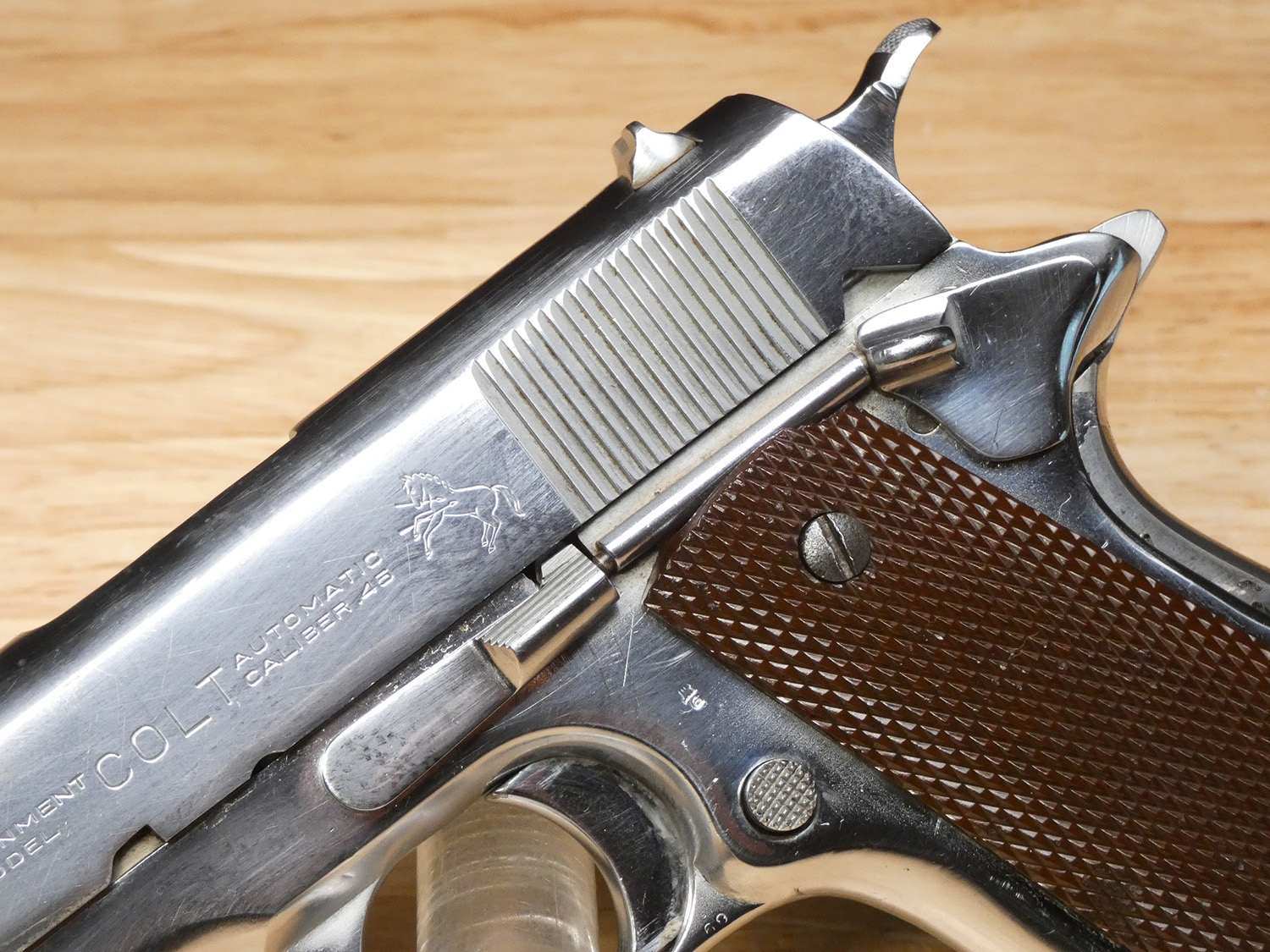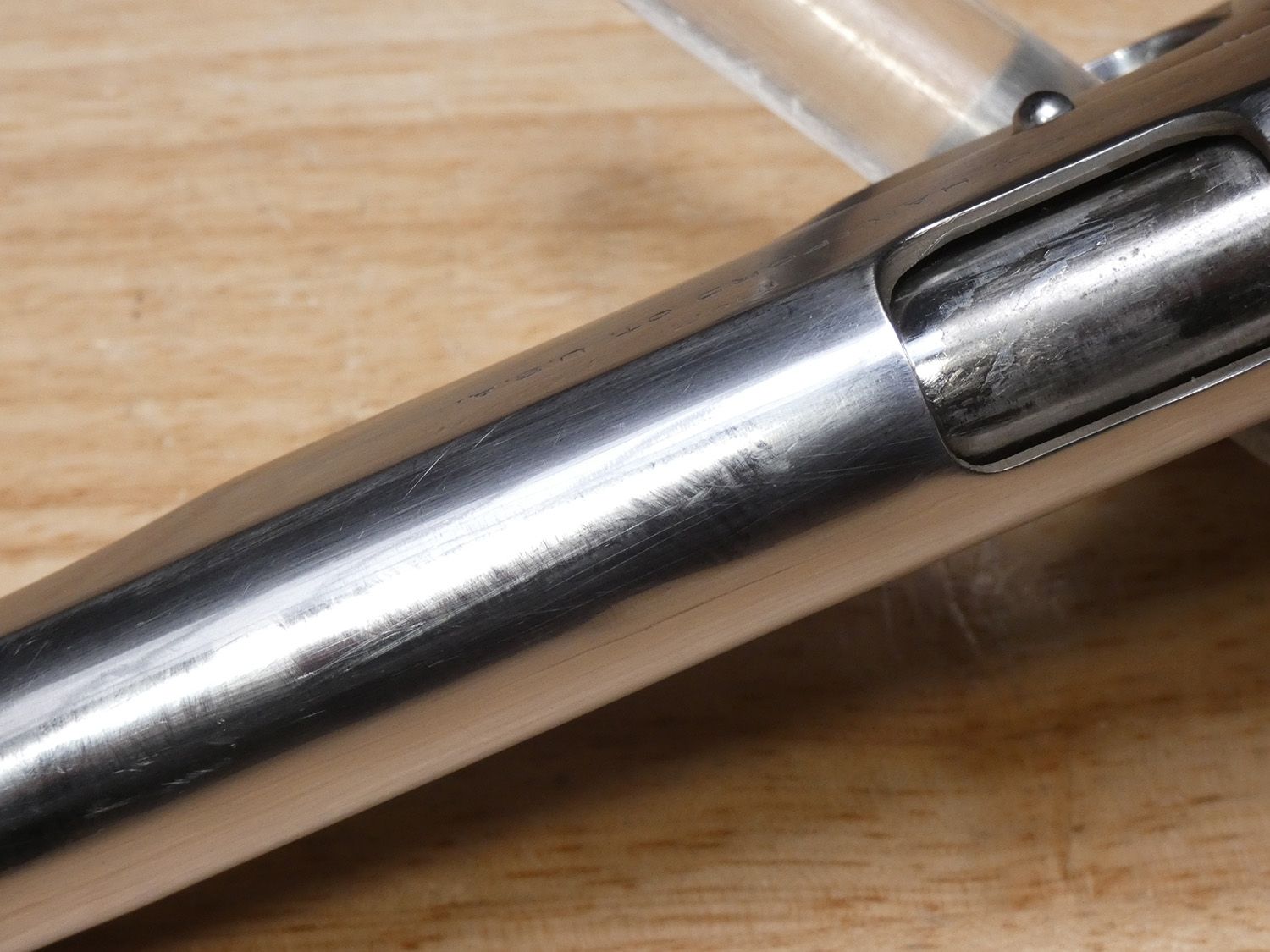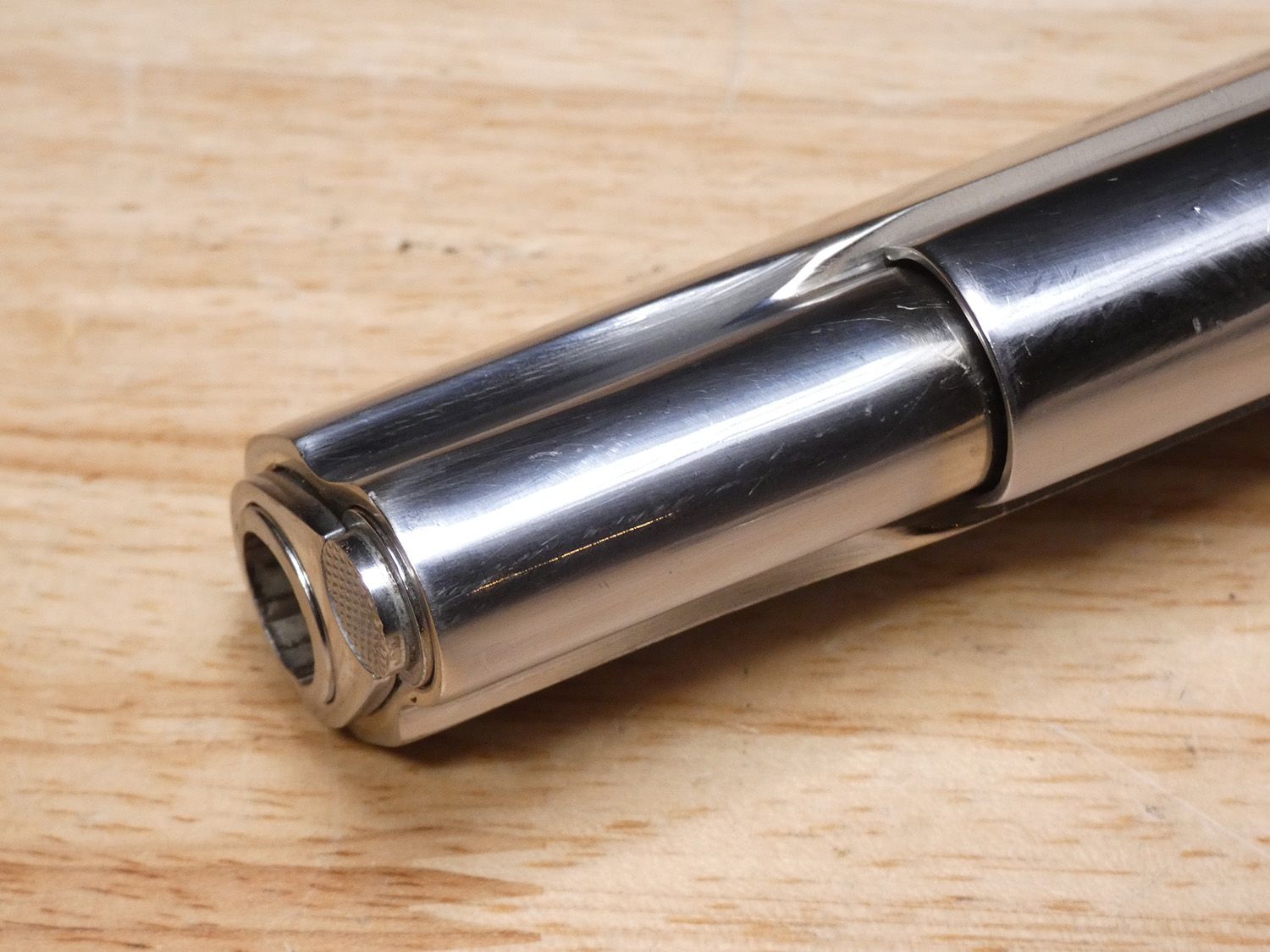 Colt Government Model 1911 U.S. Army – MFG in 1918
$2,999.00
The Model 1911, also known as the Colt Government or "Government", is a single-action, semi-automatic, magazine-fed, recoil-operated pistol chambered for the .45 ACP cartridge. It served as the standard-issue sidearm for the United States Armed Forces from 1911 to 1986. It was widely used in World War I, World War II, the Korean War, and the Vietnam War.
This particular pistol was manufactured in 1918 and was eventually rebuilt at the Rock Island Arsenal. The time of the rebuild is unclear but we do know that the slide was replaced with a "hard slide". Hard slides look to have been put on post-service 1911's in the late '40s and early '50s by government request and these hard slides are entirely heat-treated, unlike previous slides that were only spot treated, making them less prone to cracking and being damaged. After this rebuild at some point, the pistol had a chrome finished applied to it. Please see pictures for reference to the condition of the chrome finish. The top screw on the left side of the pistol grips seems to be stripped but does not affect the integrity of the grips themselves.
This pistol is chambered in .45 ACP and has a 5-inch barrel in excellent condition.
Serial Number: 575203
Add to Cart