Selection Required: Select product options above before making new offer.
Error: There was an error sending your offer, please try again. If this problem persists, please contact us.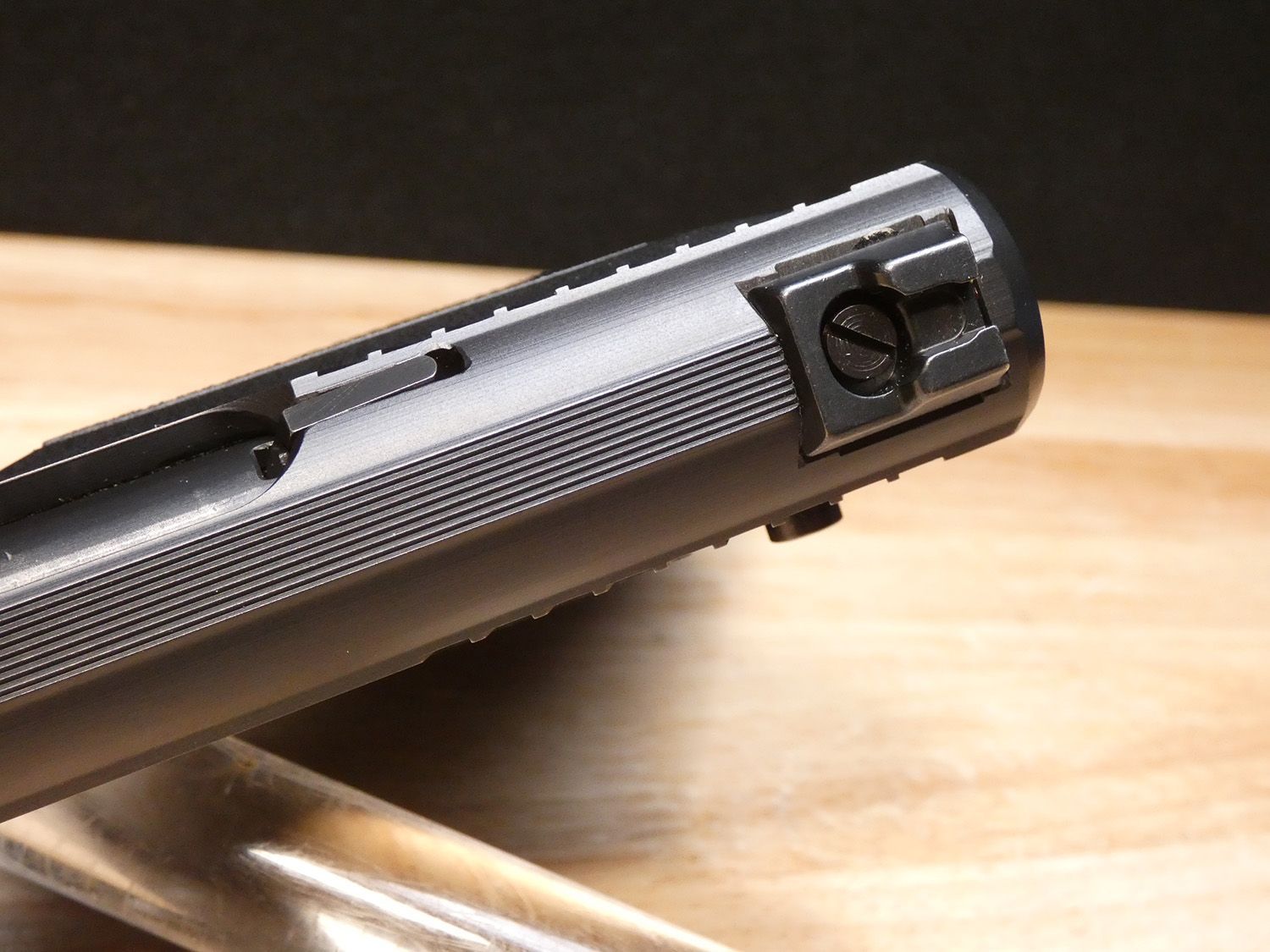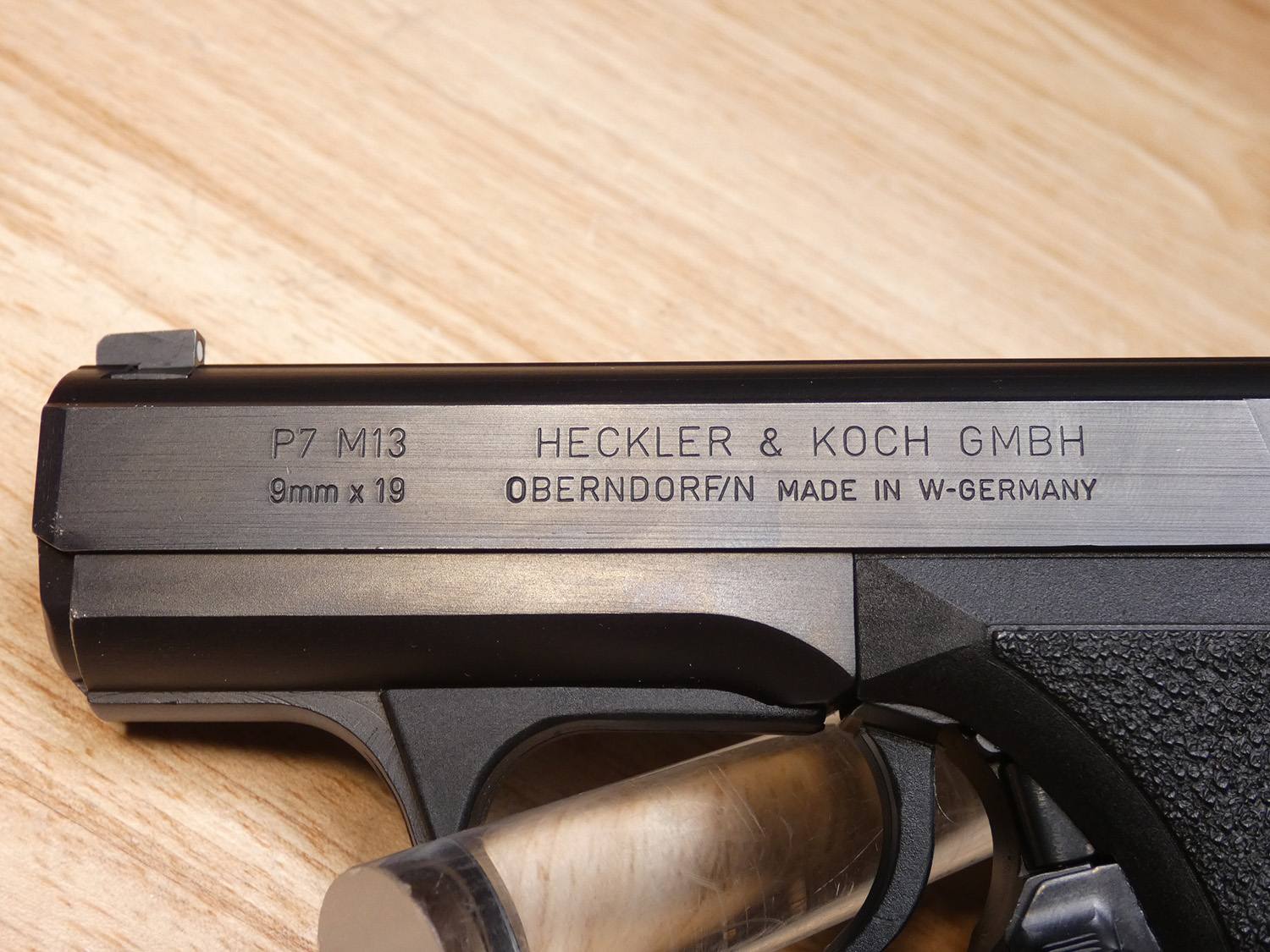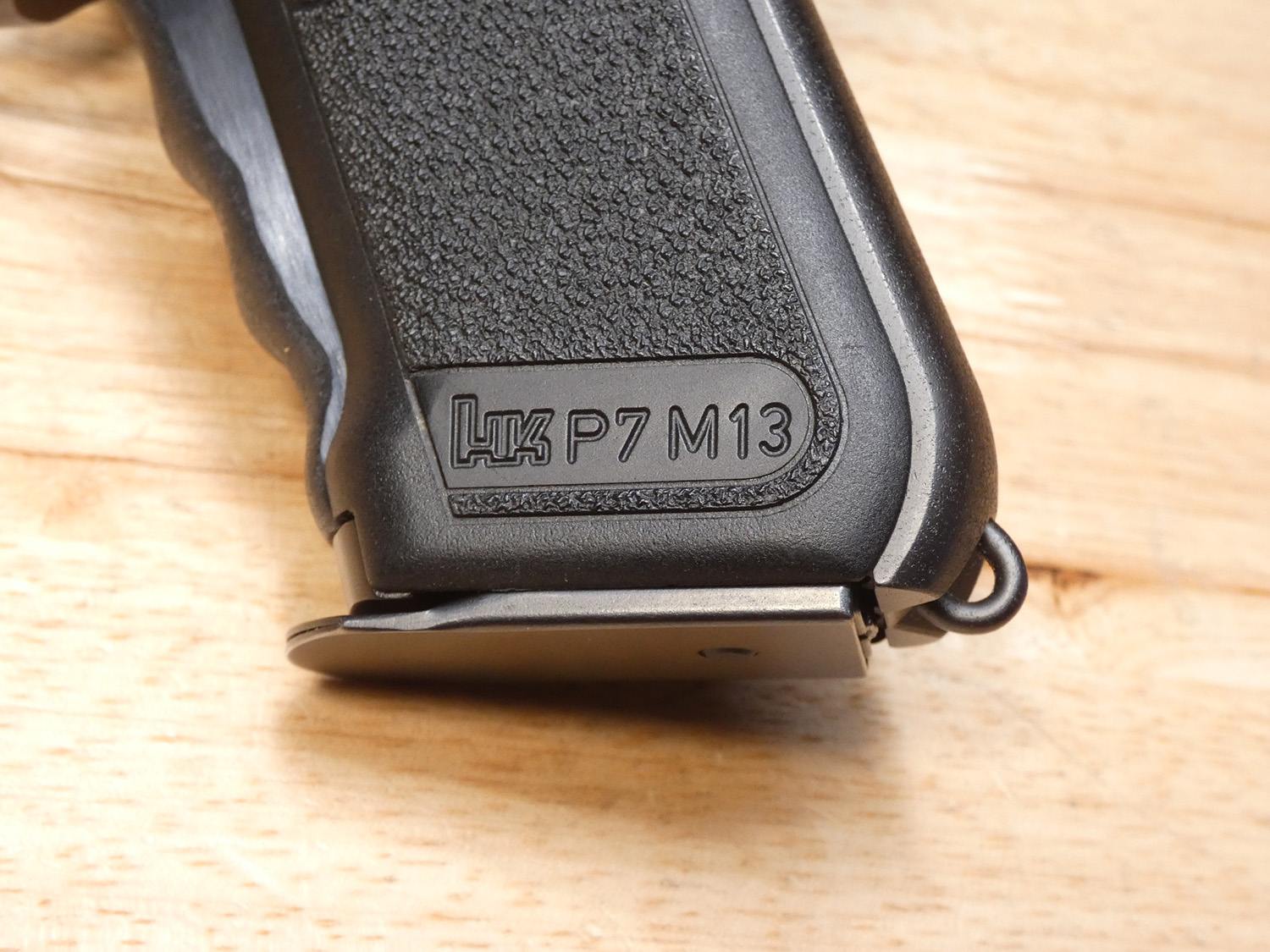 H&K P7M13 w/ 3 Magazines!
$3,499.00
Heckler & Koch's P7 series of pistols are truly unique, not only due to their delayed-blowback system but also due to their peculiar squeeze-grip cocking mechanism. The P7M13 is a 9mm pistol similar to the P7M8 except it has a double-stack magazine that holds 13 rounds.  This gives it a wider grip similar to the P7M10. This particular P7 was manufactured in 1988, according to the serial dates on the slide. It is in EXCELLENT condition and will impress any H&K enthusiast! This pistol includes three magazines and a soft carrying case as well.
The Heckler & Koch P7 is iconic not just because it employs a gas delayed-blowback system but for other features designed into the gun. From 1979 thru 2008, the P7 series was positioned by H&K as the finest, most reliable and most expensive — yes they actually used that tag line in advertisements — pistol available. There was nothing like it on the market. At the time, the P7 was probably the most expensive pistol on the market. Other features in the pistol actually overshadowed the gas delayed-blowback system like the squeeze-cocking grip, striker-fired single-action trigger, and a number of other features that made the P7 stand out from the other 9mm pistols of that time.
Perhaps one of the most interesting facts about the P7M13 is that it was at one time a contender to be the US Army's standard-issue pistol. While it ultimately was not chosen in favor of the Beretta M9, the P7M13 has found use among some police agencies, even today. Introduced in 1982, the M13 was produced until around 2000, while the rest of the P7 line continued until production ended completely in 2008.
Serial Number: 17-80416
Add to Cart