Selection Required: Select product options above before making new offer.
Error: There was an error sending your offer, please try again. If this problem persists, please contact us.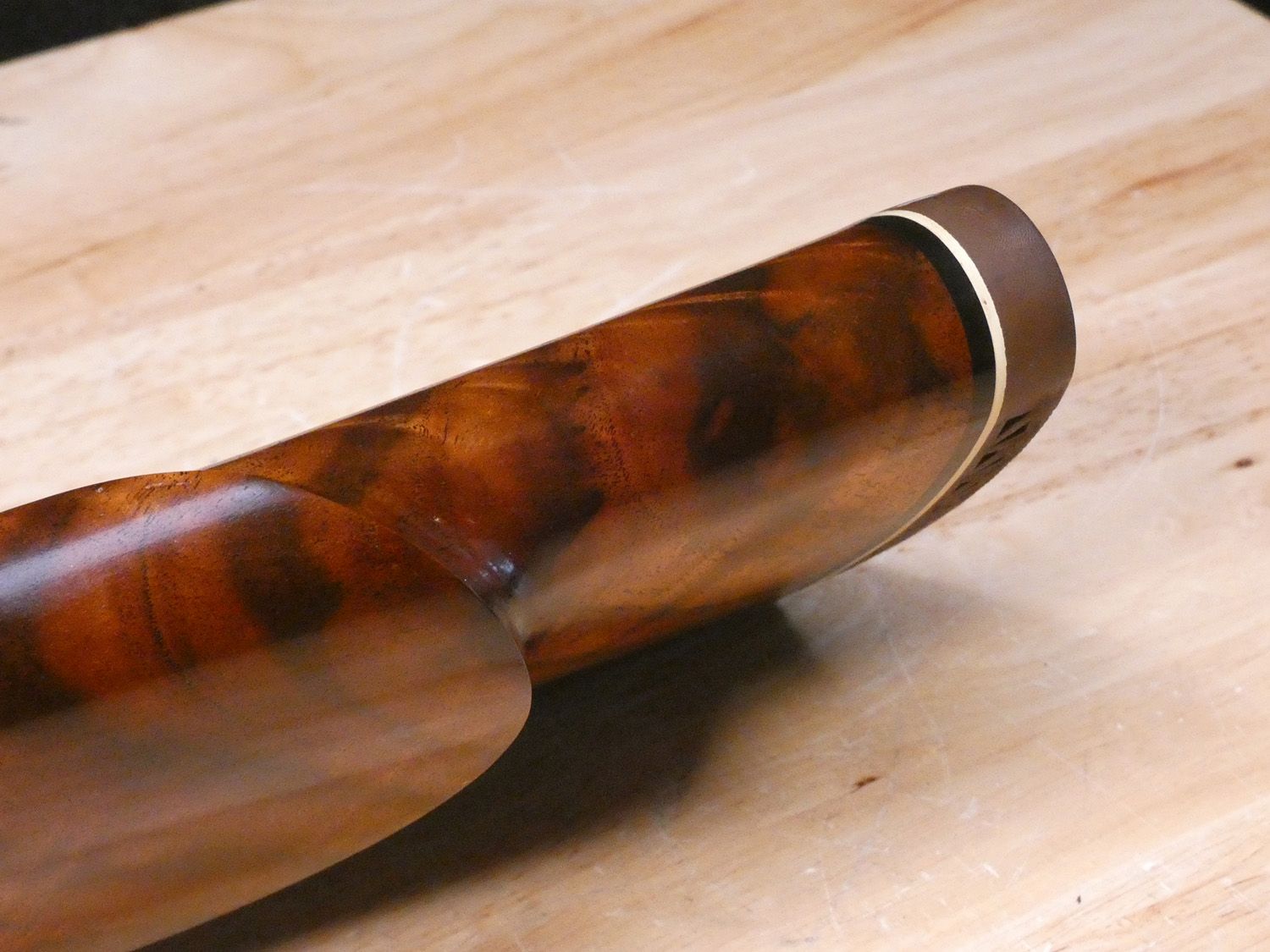 Saturn Custom Rifles FN Action .300 ICL Rifle
$2,999.00
This is a Saturn Custom rifle in .300 Increased Capacity Load Magnum made by the Vern and Arnold Juenke brothers in Sparks, Nevada. It is marked "40th Year Commemorative" to celebrate the custom gunsmithing company and uses an Interarms Mauser action. The rifle has a high-grade Walnut Monte Carlo style stock with bordered checkering, contrasting fore-end and grip caps along with a Pachmayr White Line ventilated recoil pad. The rifle is fitted with a custom muzzle brake on a 22.5" barrel to make for a more comfortable shoot on the custom "wildcat" rounds, which were hot loads designed for extreme accuracy. This collector item rifle highlights the brothers desire to continually improve on the accuracy these rounds offered and the love of labor the Juenke brothers put into the custom firearms and ammunition they produced.
In 1945 the Juenkes adopted the Saturn trademark and built itself as a reputable custom rifle manufacturer and distributed its own line of barrels for high-velocity ammunition. They would eventually set up an operation in the Biggest Little City on Commercial Row and help distribute firearm products for high-caliber rifles and design "tailor-made" rifles, according to an article from the old Reno Evening Gazette. The brothers were among the first to develop the "wild cat" rounds and specialized in I.C.L. ammunition and had decades of experience in creating custom rifles special calibers.
The gunsmithing brothers have since passed away but their legacy lives on through these fine, exquisitely made rifles that are impeccable in design and lavish in its appearance and represent a proud piece of local history and achievement.
Includes a 6x Redfield rifle scope featuring a "2 dot" reticle as well.
Serial Number: 53181
Add to Cart
SOLD