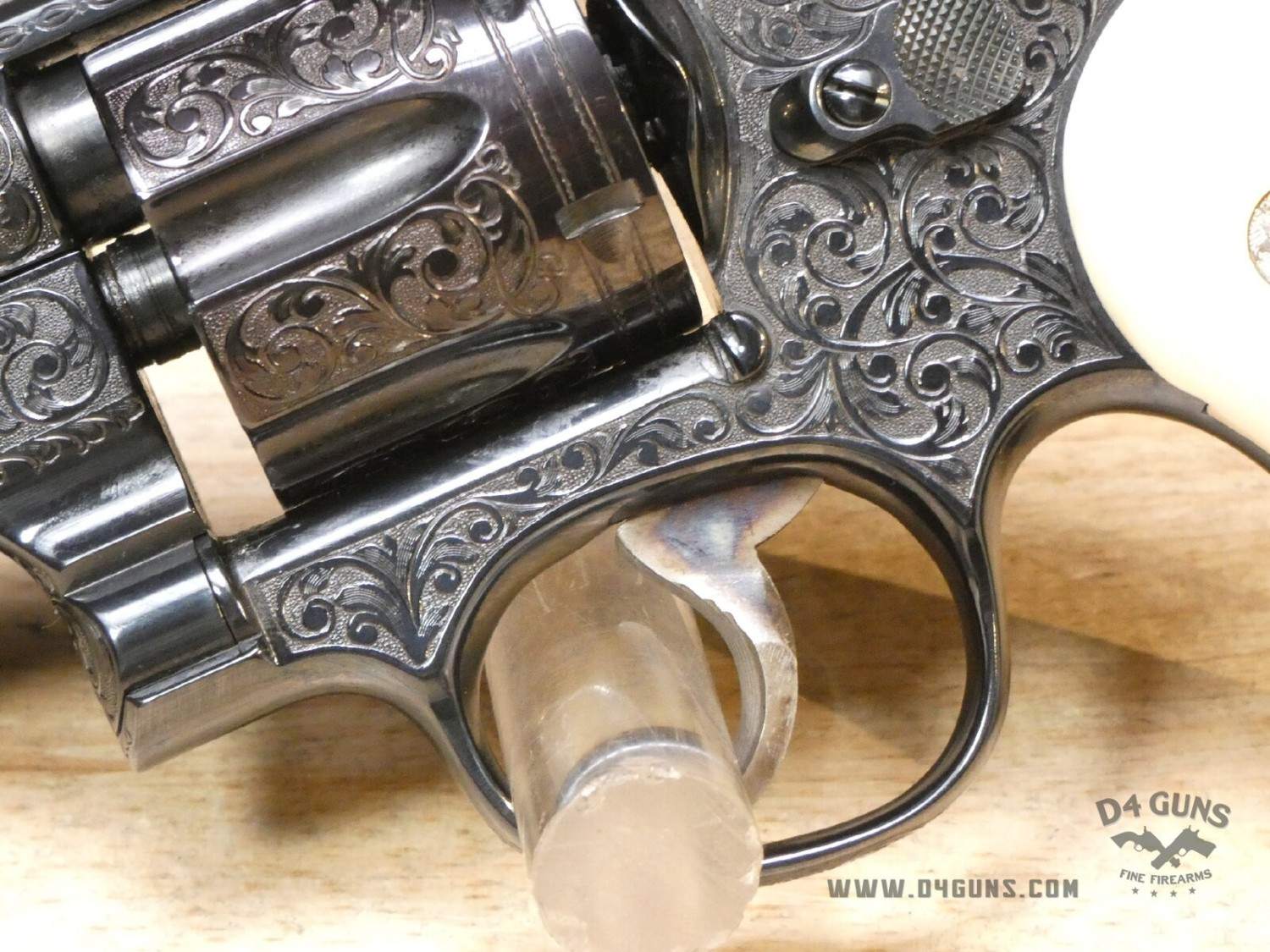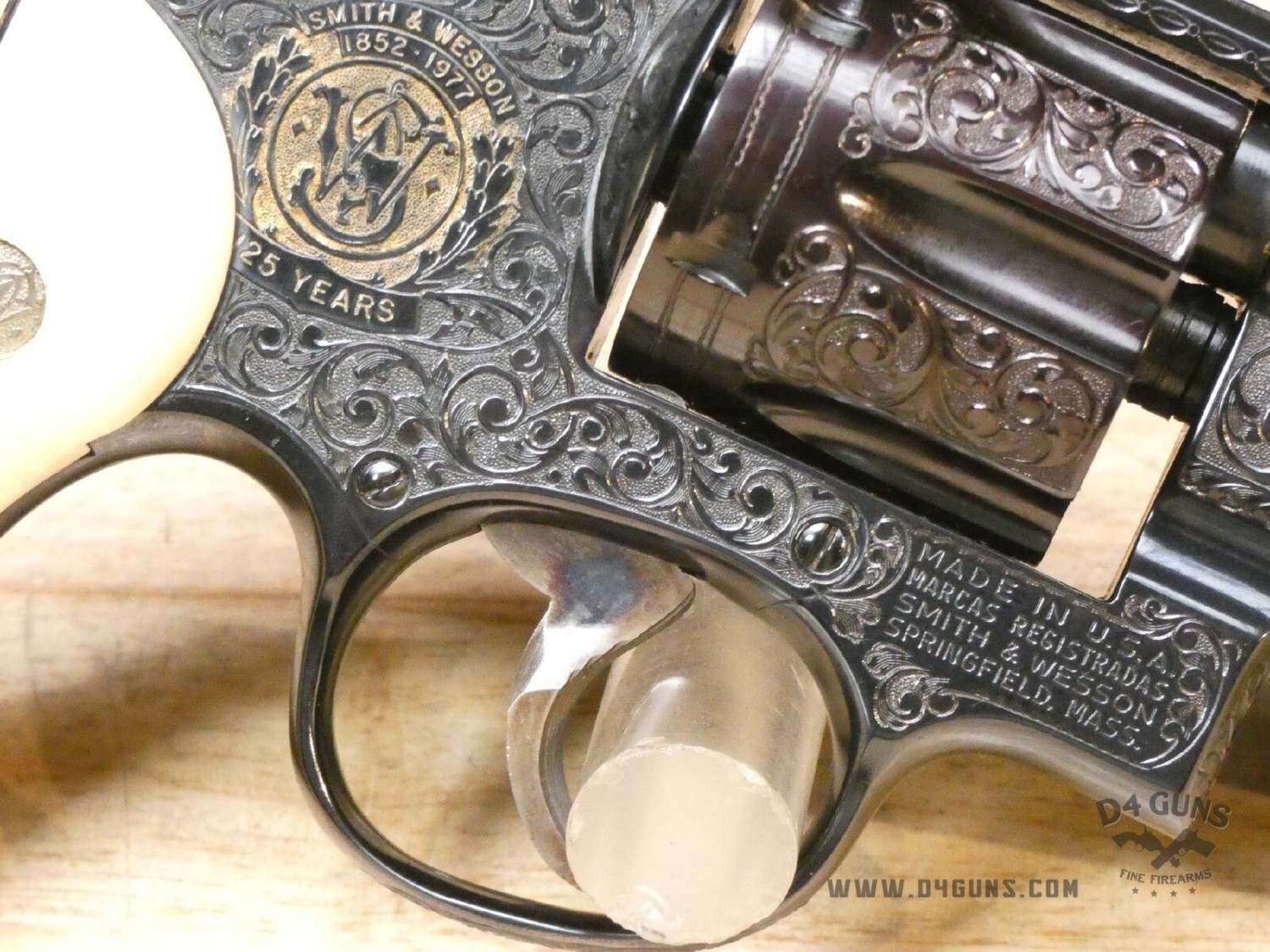 Smith & Wesson 25-3 125th Anniversary Full Set – Factory Engraved – RARE! Roy Jinks Signed! Authenticity Letter!
$5,999.00
Smith & Wesson 25-3 125th Anniversary Set-  Factory Engraved –  Commemorative – .45 Colt – RARE! With Roy Jinks Signature!
Up for grabs is a Smith & Wesson 25-3 125th Anniversary engraved revolver in .45 Colt. Serial number- S&W0085.  This revolver is in Excellent condition and comes with the mahogany locking display case, Smith & Wesson commemorative medallion, and "125 Years With Smith & Wesson"  book. The book is signed by the author S&W Historian Roy Jinks and was presented as a gift to a Ken Shaffer.
In 1977, to commemorate their 125 years of Gun making, Smith & Wesson produced 10,000 Model 25-3 revolvers which were chambered for the .45 Colt cartridge. Of these 10,000 units, only fifty were class A Engraved making this revolver extremely rare!  This 125th year Anniversary revolver is a beautiful example and has ivory grips installed.  We included a picture of a copy of the original sales announcement sent out to dealers and jobbers in 1977, but this is just for reference and is not included with the gun. This gun is stamped 25-3. It includes the letter of Authenticity from Smith & Wesson!
This set would be a fine addition for a collector! This is once in a lifetime offer as these engraved version cased sets do not come up for sale often! Having the authors signature makes this a one of a kind set!
The barrel is 6.5″ Long and the bore is in Excellent condition!
V2-I2
Serial Number: S&W0085
Add to Cart
SOLD