Featured Gun: 1 of 13 Ruger No. 1 in .458 LOTT For Sale!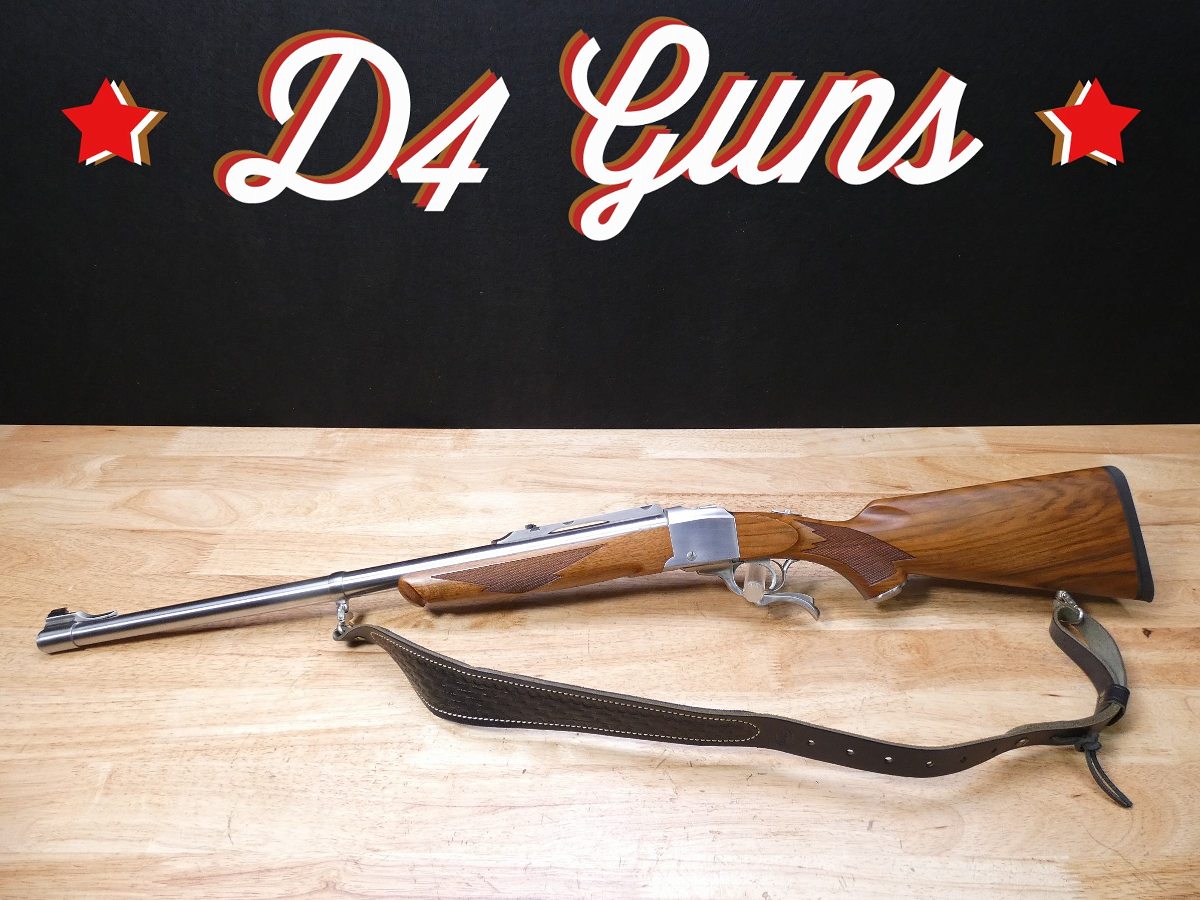 Ruger, one of the nation's leading manufacturers of rugged, reliable firearms for the commercial sporting market. Among their premium big game hunting rifles is the Ruger No 1. Complete with a strong, simple, compact falling-block breech mechanism with artillery-style breechblock and under-lever is ideally suited for today's powerful cartridges. The ejector mechanism provides maximum leverage at the point where the ejector engages the cartridge case and can be adjusted to provide extraction only.  Metal for the barrel is produced using a cold hammer-forging process that results in ultra-precise rifling for exceptional accuracy and longevity. Ruger's No. 1 single-shot rifle has been a favorite among hunters and shooters since its introduction in the 1960s. Many that have wielded the Ruger No. 1 enjoy the quality and designs of another era, but also the accuracy and reliability these rifles have earned through their reputation.
For those seeking a special big game Ruger No. 1 hunting rifle, look no further than a kind Ruger No.1 in D4 Guns' inventory that is currently up for sale and is this week's featured gun!
This Ruger No.1 is beautifully crafted and  a great looking rifle. Manufactured in 2016, this Ruger No. 1 is in fantastic condition with an excellent bore. This is an EXTREMELY RARE example of a Ruger No. 1 with a satin stainless finish and a high-grade Walnut stock chambered in .458 Lott, designed for the purpose of hunting large, thick-skinned dangerous game animals. It is our understanding that only 13 were made in this configuration and was a Lipsey's Distributer exclusive. Because of its limited production run of this configuration, we expect that this rifle will sell fast!