Featured Gun: 1966 Snub Nose Colt Python with 2.5 Inch Barrel for Sale!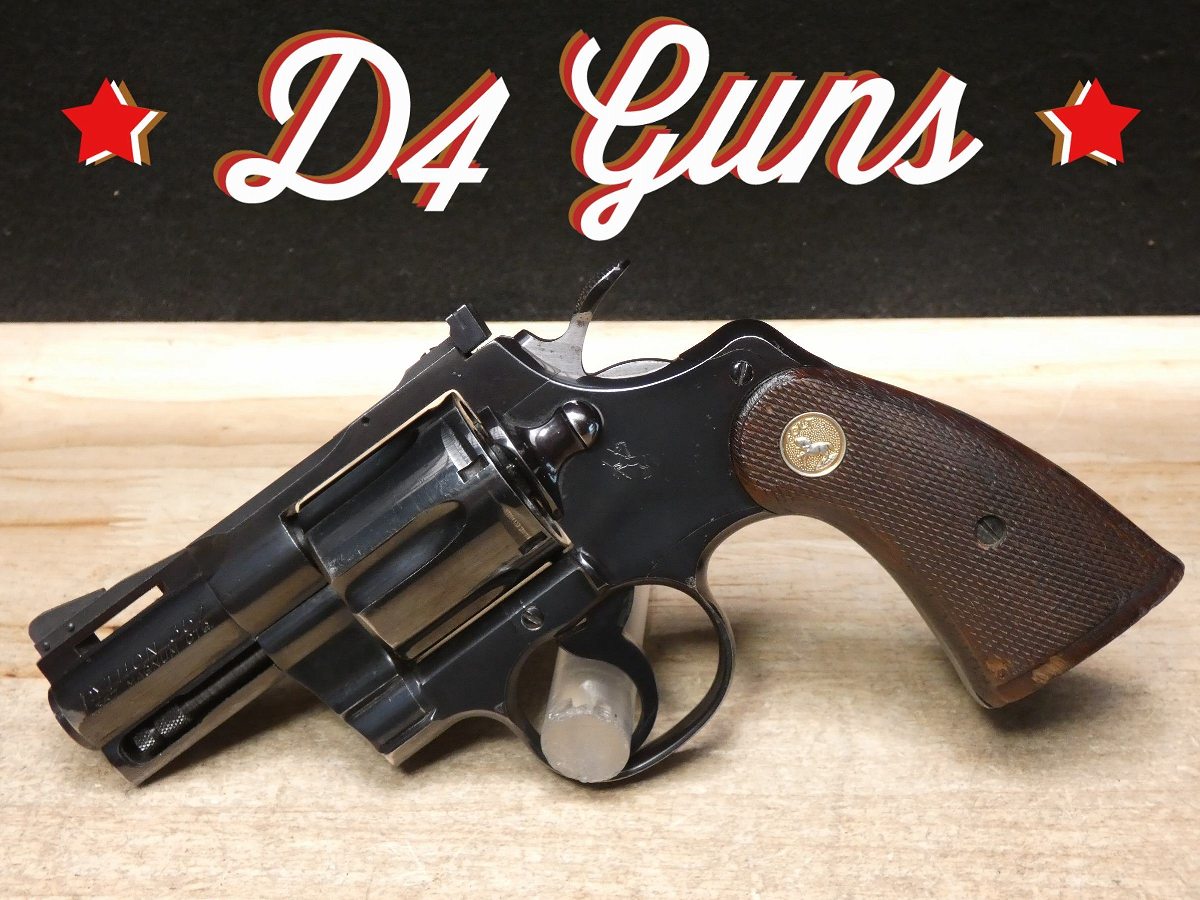 Introduced in 1955, The Colt Python was Colt's top-of-the-line revolver. It was originally intended to be a large frame, double-action revolver. Almost immediately the Python gained a reputation as the premium American revolver.
It is built on a .41 caliber size frame for extra durability. Like all Colt revolvers, the cylinder rotates into the frame for an extremely tight lock-up. The Python barrel has a ventilated rib on top and a full-length underlug. Inside, Python barrels are bored with a very slight, full-length, taper toward the muzzle for superior accuracy. The finish on the Python revolvers are high quality, but Colt's Royal Blue is the ultimate polished blue finish and was available for these highly coveted revolvers during its production run.
The accuracy of the Python revolver is legendary and its style and features have been extensively copied by other gun makers, particularly the frame size and the full-length barrel underlug. For many years, the apex in beauty and protection was the bright nickel finish. This was a very smooth, very durable, nickel plating. The nickel finish was eventually retired after Colt perfected the mirror-polished ultimate stainless steel Python.
Built on Colt's large I-frame, Pythons have a reputation for accuracy, smooth trigger pull, and a tight cylinder lock-up. Some firearm collectors and writers such as Jeff Cooper, Ian V. Hogg, Chuck Hawks, Leroy Thompson, Scott Wolber, Renee Smeets, and Martin Dougherty have described the Python as the finest production revolver ever made.
Colt produced a few short runs of Python revolvers with a 3-inch barrel known to collectors as "Combat Pythons," and a limited number of the 2.5-inch model between 1955 and 1994, which still sported full-sized grips. In 2005 the Python was discontinued altogether. Most of the originally manufactured Pythons came with a 6-inch barrel and are among the most common still available in the pre-owned market. However, D4Guns is happy to say that we have available for purchase a truly rare variant of the legendary Colt Python Series and it is D4 Guns' Featured Gun of the Week.
Up for sale is a 1966 Colt Python snub-nose revolver with the rare 2.5-inch barrel. The single-action has an extremely light trigger and the double-action is incredibly smooth. The timing and lock-up are also great and This revolver comes with its original Colt wood grips.
This gun is a beautiful piece and will be a great addition to a Python fanatics collection and a must-own for Colt or revolver collectors. Be sure to act fast because this opportunity to purchase this Colt Python will be gone quick!