Featured Gun: ArmaLite AR-180 For Sale!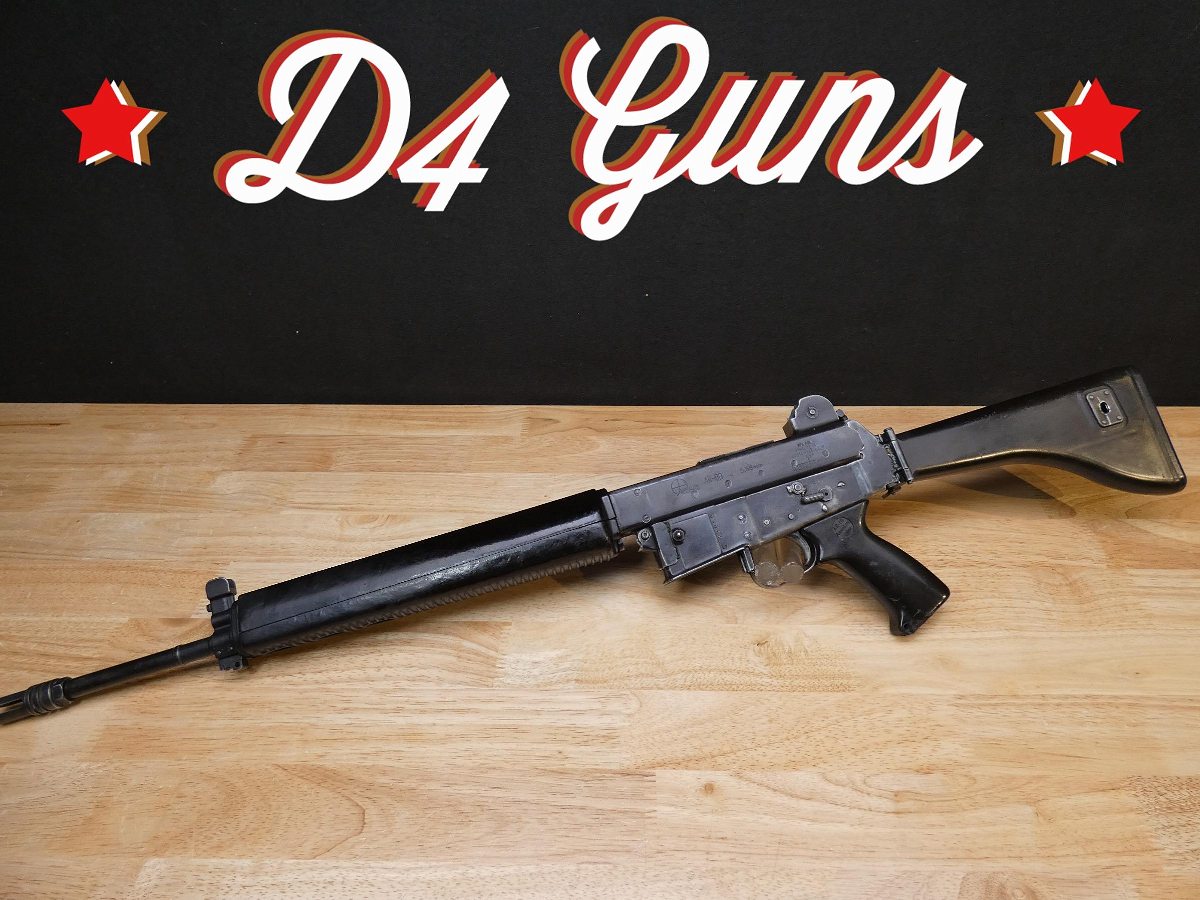 ArmaLite produced a variety of cutting-edge firearms during the late 1950s and early 60s. Many are still in use to this day, including the military M-16, its M4 sibling currently fielded by American troops and the commercial AR-15.
However, in some ways, ArmaLite's lesser-known AR-18/180 was ahead of its time. The short-stroke piston and the ability to use optical sights on a rifle constructed from steel stampings and welded parts allowed for more reliability, better field accuracy and a lower cost of production. While its timing may have been unfortunate, given the issues of the world at that time (the Vietnam War), the fact that the AR-18/180 lacks the sleek design of the AR-15 along with other perceived issues would further lament the gun industry's view on the doomed rifle experiment.
The AR-180 retains the familiar rotating bolt of the AR-15/M16, mounted in a carrier, but the carrier rides on a pair of guide rods instead of a buffer-spring unit contained in the buttstock as the AR-15/M16. The use of these stamped components required an increase in the tolerances, which some argue leads to a slight increase in reliability in rugged environments.
While the AR-15 is primarily made of aluminum forgings which are machined into the upper and lower receiver, the AR-18 differed by using steel stampings for the receivers, the AR-180 has frequently been called crude or ugly due to the stamped and welded construction.
Nonetheless, its legend, rarity, and cult following have made the almost forgotten rifle one of the diamonds in the rough in today's market. The rifle even made appearances in James Cameron's The Terminator. Arnold Schwarzenegger's portrayal of the cybernetic assassin wielded the rifle in different scenes throughout the movie.
Because of limited production and an ever-increasing fascination with the rifle, it commands a premium in the pre-owned market. These rifles are hard to come by and when they do become available, they sell quickly.
D4 Guns is thrilled to announce that one of these scarce rifles has found its way into our inventory.
This rifle is in good condition it features a short stroke piston system and folding stock. This is a Sterling manufactured model that was produced under contract with ArmaLite. Be sure to act fast on this rifle as it is expected to sell fast.