Featured Gun: Barrett 82A1 Rifle For Sale!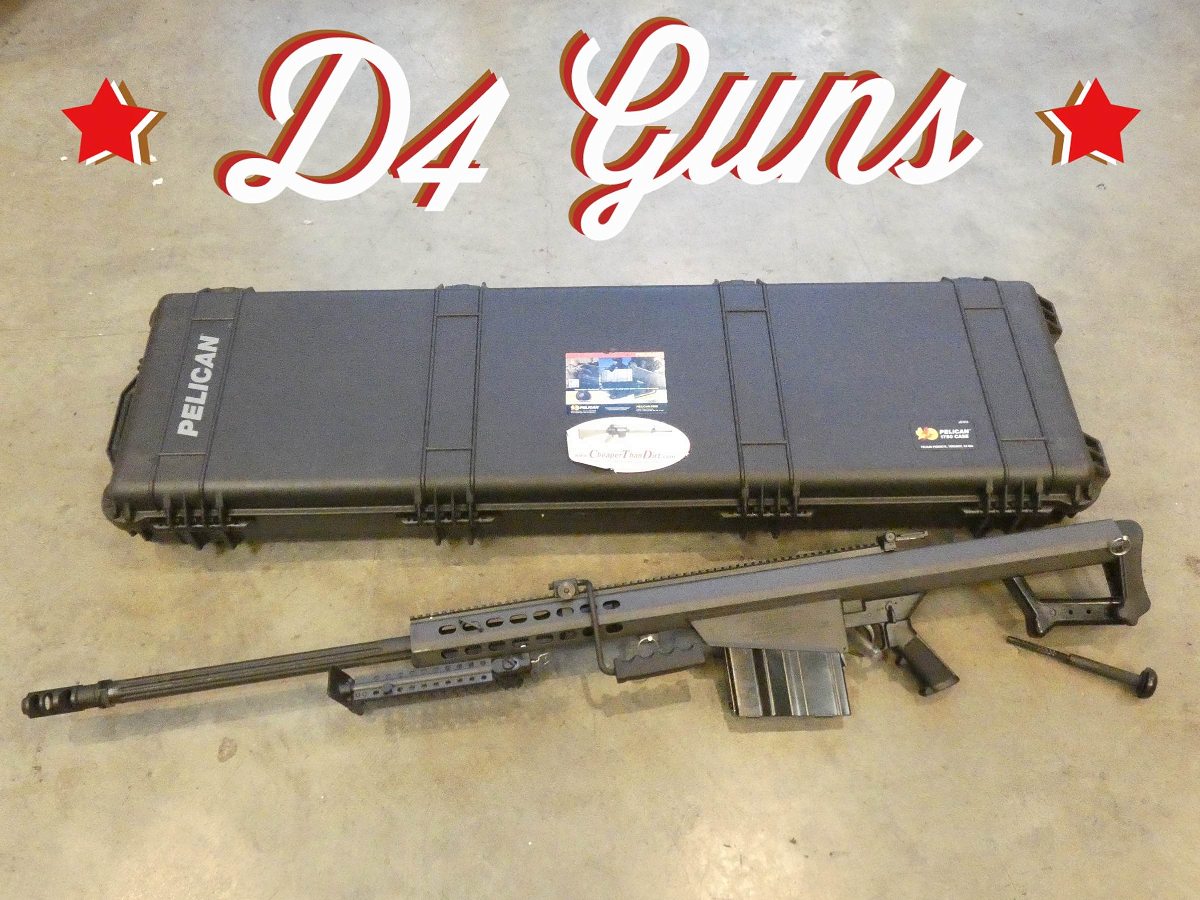 Barrett, renowned for it's large-caliber rifle design and manufacturing, The Model 82 is where it's legacy began. The Barrett M82A1's ability to disable radar stations, light armored vehicles, and parked aircraft, as well as penetrating hard enemy cover on the battlefield made it a force to be reckoned with. Raved by the United States military as an indispensable rifle, it solidified itself as one the finest rifles to enter the battlefield.
The Model 82A1 has been proven in combat in every environment from the snow-covered mountains to the desolate deserts, and everything in between. Its low-felt recoil and reliable power delivers on target with every pull of the trigger. More than just a rifle, the Model 82 is an American icon.
D4 Guns currently has one for sale in excellent condition.
Perhaps not a rare firearm as D4 Guns normally would feature, but an impressive rifle that is worthy of any competition shooter or collector. The Barrett M82A1 includes a magazine, paperwork and a Pelican 1750 hard case. For more details on this rifle, click here.
Do not miss this opportunity to get a great deal on this quality pre-owned firearm that is guaranteed to satisfy any high-caliber rifle enthusiast.