Featured Gun: 1916 German Luger Pistol For Sale!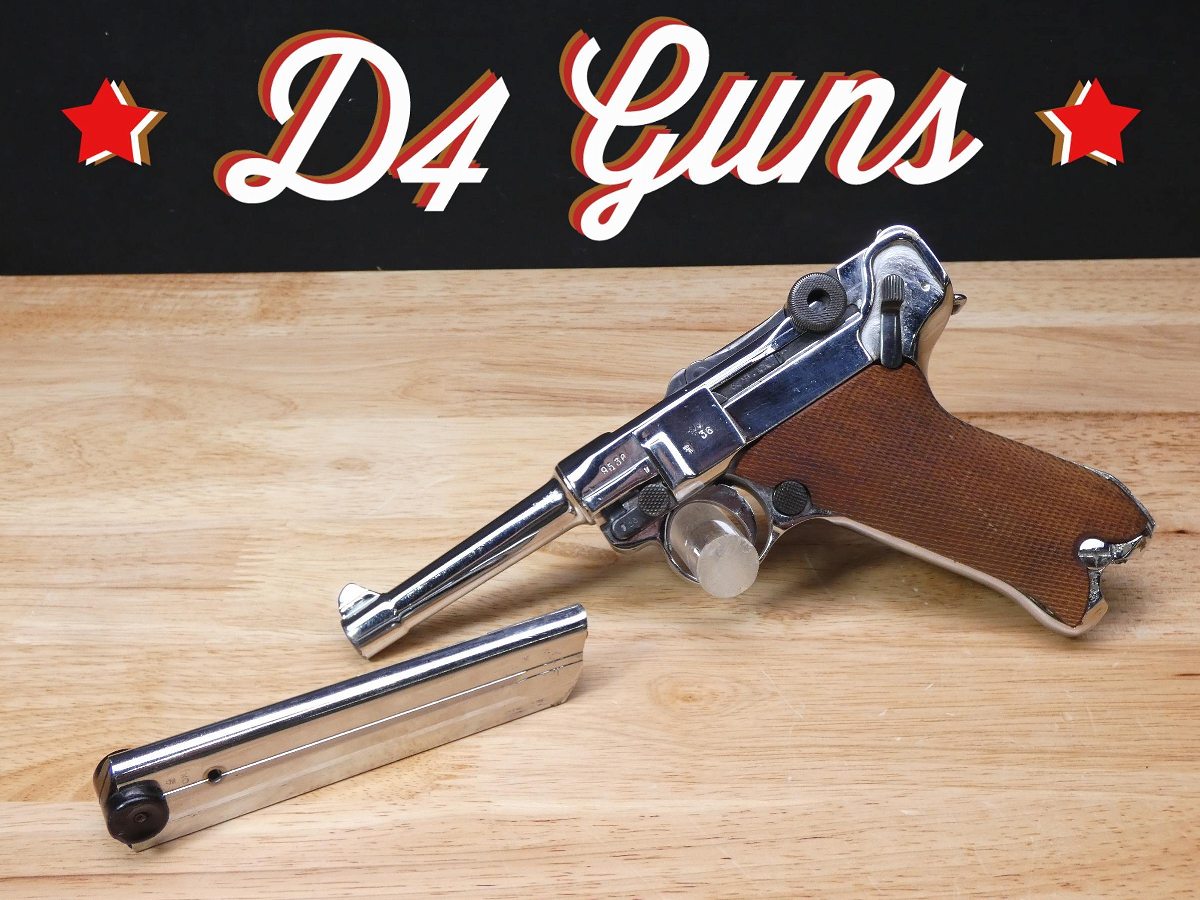 The Luger is well known for its wide use by German military forces during World War I and World War II. Often associated with the Nazi regime, it was the handgun of the Kaiser's Soldaten before Hitler took power.
Many U.S. troops managed to bring home these pistols as war trophies from dead Nazi soldiers. As a result, many Lugers found their way into the U.S. As time goes on, most genuine Lugers of that era are getting harder and harder to find.
It remains one of the most recognizable handguns of the twentieth century and has become highly sought after by collectors. For those on the hunt for a genuine Erfurt Imperial Military Luger, D4 Guns has one up for sale that could be a centerpiece of anyone's collection.
Manufactured in 1916, this pistol has been refinished with chrome or nickel. It was a common occurrence for U.S. servicemen who managed to bring home these pistols to refinish them with chrome or nickel plating.
This Luger was manufactured in 1916 and it is likely that this pistol was on the battlefields during either World War I or World War II. Manufactured by the Royal Arsenal at Erfurt, this is an example of the hard-to-find Luger in great condition and has all matching serial numbers.
This is likely to sell fast so be sure to not let this rare opportunity slip by.