Featured Gun: Beretta Model 682 Gold E Sporting for Sale!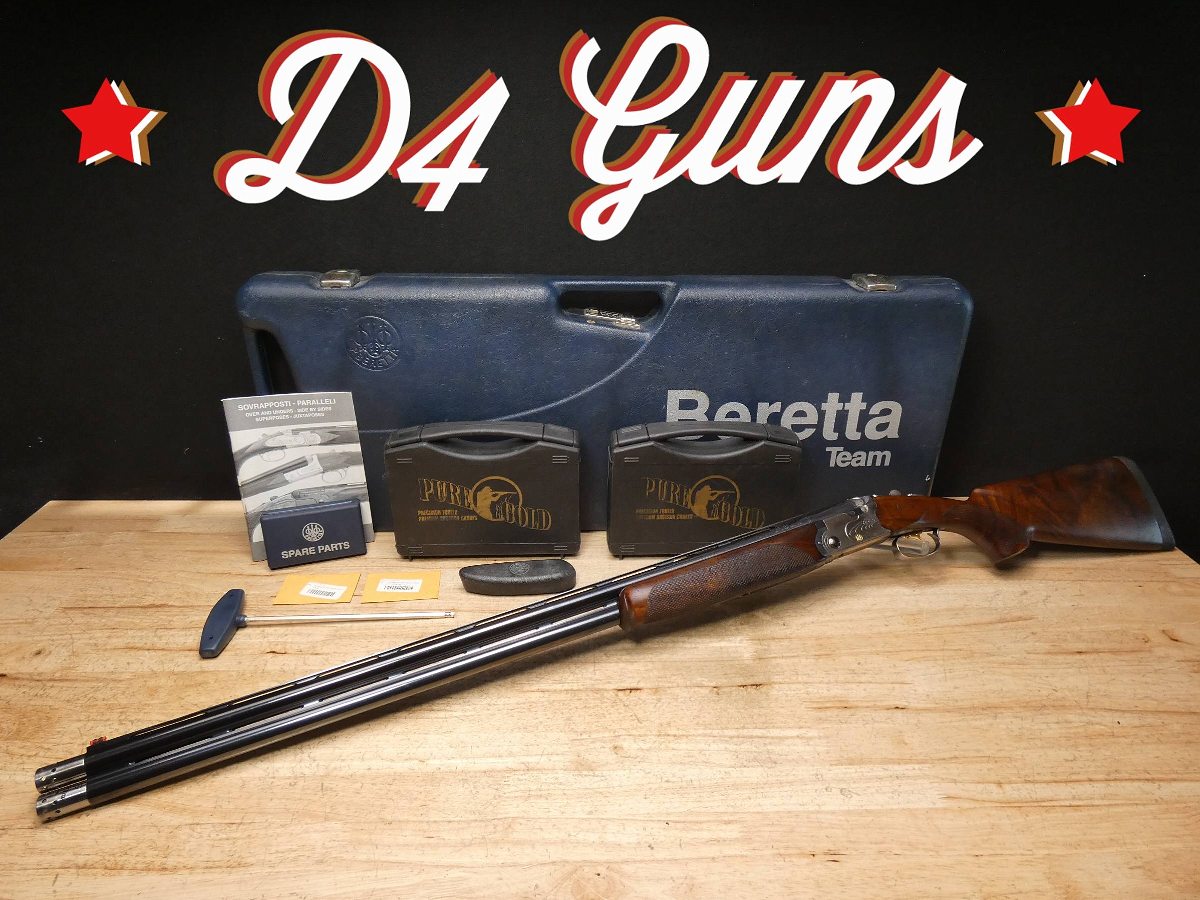 500 years of craftsmanship and tradition go into every shotgun Beretta builds. Nowhere is this more evident than in their celebrated over/under shotguns that many consider to be among the strongest and most reliable in the world. Olympic medalists, world and national champions as well as competitive shooters all around the world choose to shoot Beretta's over/under shotguns for its quality, reliability, and reputation.
Thanks to the superior design of the receiver, Beretta over/under shotguns have an incredibly solid feel. From Beretta's celebrated lineage of classic over/under shotguns, emerged the Model 682 Gold E Sporting, a world-class shotgun that outperforms the competition and all shooter's expectations. With that in mind, D4 Guns has one of these coveted over/under shotguns currently up for sale and our featured gun of the week.
This shotgun features a 3″ chamber, 32″ long barrel, and was manufactured in 2005. Included with this shotgun is the original hard case, extra butt pad, parts kit/extra trigger, tool, two lever springs, and a manual. Also includes a set of 13 chokes and a choke tool. This set is made by Pure Gold precision-tooled premium shotgun chokes.
The Beretta 682 (also known as the S682, 682 Gold, and currently 682 Gold E) is a competition-grade over-under shotgun. It is manufactured, marketed, and distributed by Fabbrica d'Armi Pietro Beretta, in Gardone Val Trompia, Italy. There are two primary versions of the action of the Beretta 682 shotgun.
The first version of the action is the original version, designated by a model number such as S682305T, and made at least through 1994. These earlier models are known as "wide" or "large" frame 682s. At some point, Beretta dropped the "S" from the front of the 682 model number, narrowed the receiver, introduced a new choke system, and reduced the barrel weight as well. This new model is consistent in width (or "narrow") with the 686 and 687 lines.
The triggers on all 682 Gold E's are adjustable for length of pull from the pistol grip to the trigger face for a total of 3/8″ of adjustment. This ensures proper gun fit for the shooter's hand and shooting style. Trigger pull is crisp and fast lock times are delivered to the hammers by powerful coil springs. Self-adjusting, dual-conical locking lugs, replaceable hinge pins, and barrel shoulders, and hard chrome-lined barrels and chambers make this a genuine competition gun proven at all levels.