Featured Gun: Hechler & Koch MR 556 A1 for Sale!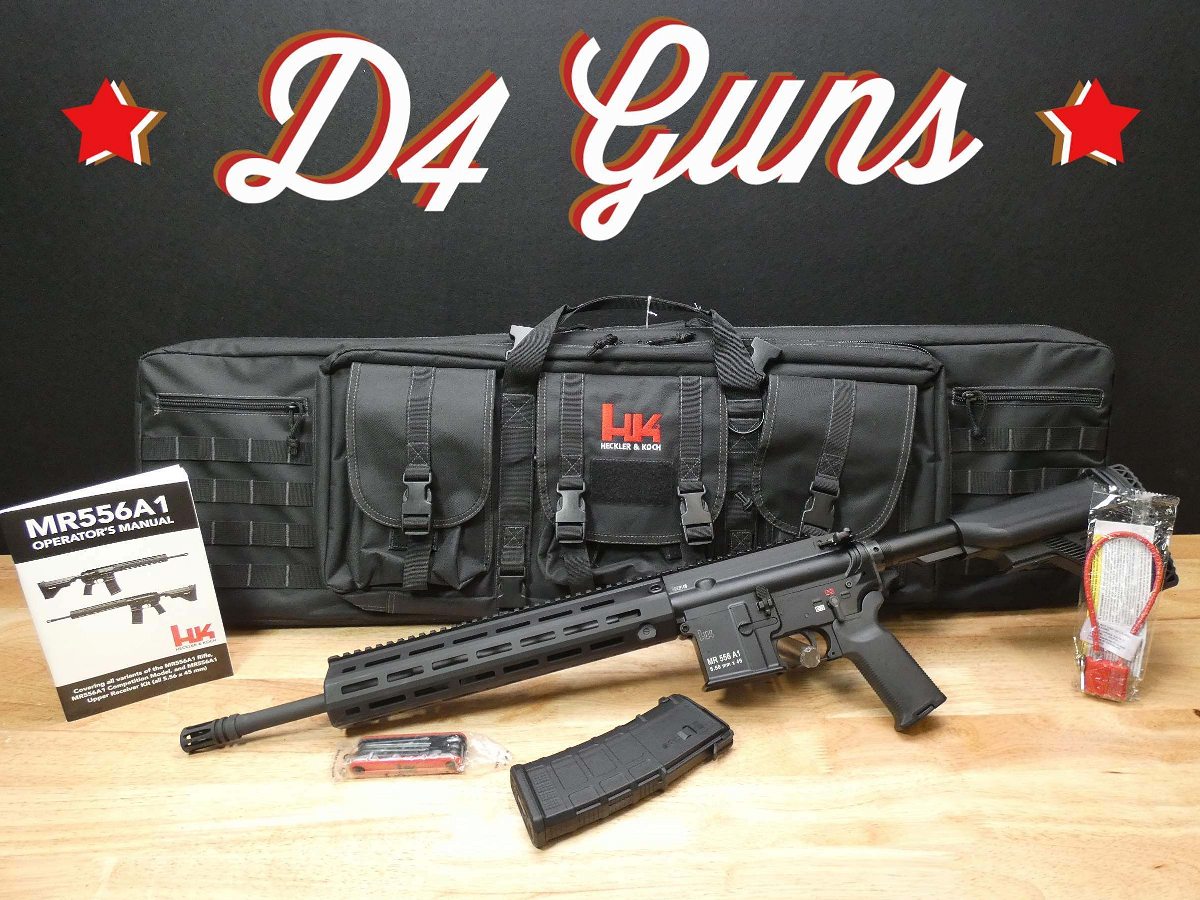 With an over-saturation of AR-15 type rifles, it can be more difficult to distinguish what is great AR rifle with so many available, especially for those who are not experts in firearms. For those who are not familiar, HK produces some of the most sought after guns in the market including its AR-15 platform rifles.
Up for sale and D4 Guns' "Gun of the Week" is Hechler & Koch MR 556 A1.
This rifle is in good condition and comes with the original tactical rifle case, manual, Allen wrench tool, cable-lock, and a 30-round magazine.
A direct descendent of the HK416, the MR 556 A1 is a premium level AR type rifle with match rifle capability. Like the HK416, the MR556A1 is a major product improvement over conventional AR-type carbines and rifles. The MR556A1 uses the HK proprietary gas piston operating system, employing a piston and a solid operating "pusher" rod in place of the gas tube normally found in AR15/M16/M4-style firearms. According to HK, this virtually eliminates malfunctions common to direct impingement gas systems since hot carbon fouling and waste gases do not enter the receiver area. This is the same key feature critical to the success of the HK416 rifles used by leading military and law enforcement customers. The MR 556 A1 is manufactured in the USA using American and German-made components.
The HK Modular Rail System is truly free-floating for maximum accuracy. The MRS handguard has a more ergonomic design, yet retains many features from the previous FFRS. It uses an HK proprietary keyhole design to allow the attachment of picatinny rail segments to the handguard. The MR 556 A1 also has a Picatinny rail machined into the top of its upper receiver for mounting optics and mechanical sights. Major subassemblies, including the upper receiver/barrel assembly, are fully interchangeable with other high quality AR-style firearms. The German-made, unchromed barrel is produced by HK's famous cold hammer forging process with the highest quality steel for a barrel that provides superior accuracy and long service life.
The rifle uses mostly proprietary parts, is a little heavier than most, and will not accept some legacy magazines. However, the gun is well built, functions great, is a joy to shoot and can be yours today.