Featured Gun: Gewehr 43 Rifle for Sale!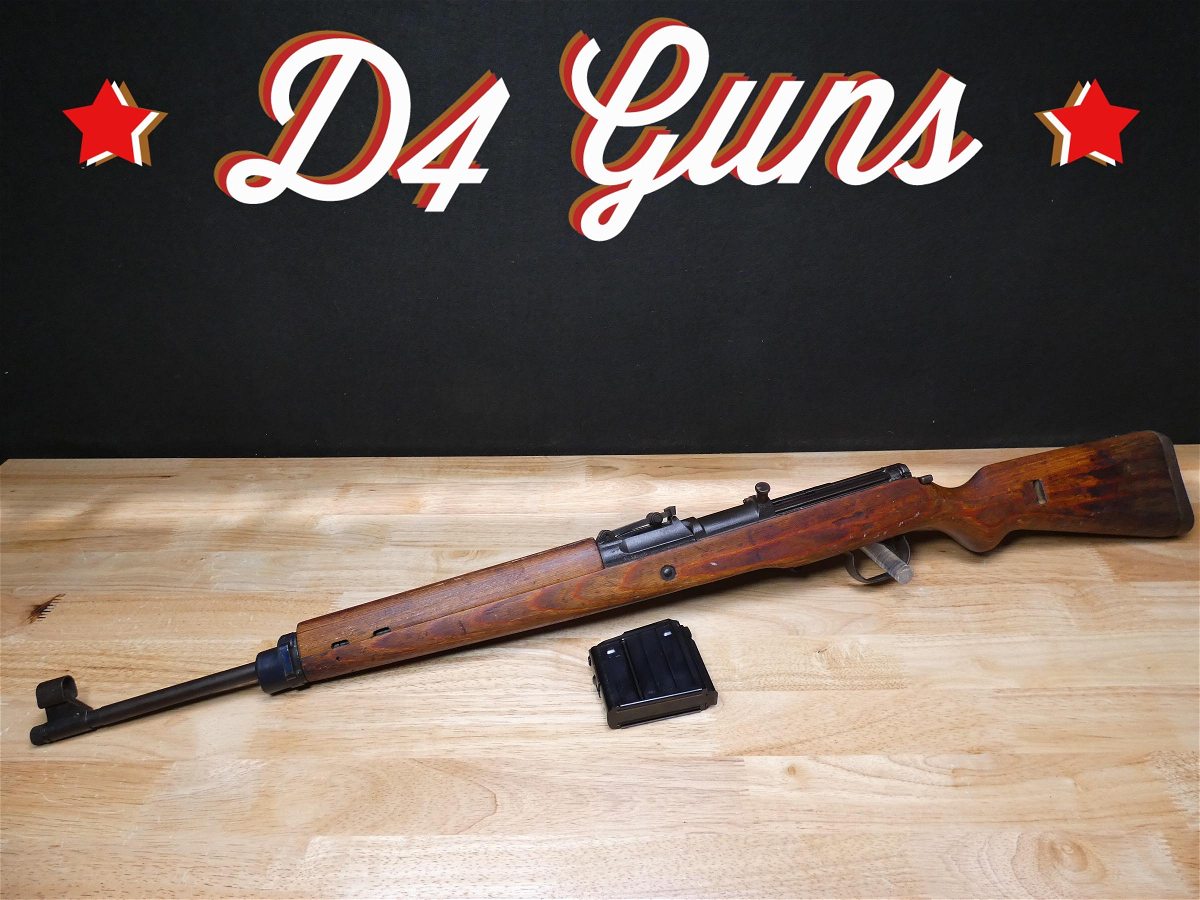 The Gewehr 43, commonly known as Hitler's Garand, was developed by the Nazi regime during World War II. Chambered in 7.92×57mm (8mm Mauser), the design went into production in 1943 and were the most common self loading rifle utilized by Nazi forces. The design was based on the earlier Walther G41 and was supposed to replace or at least supplement the bolt action Mauser rifle.
When the Nazis invaded the Soviet Union in the summer of 1941, Nazi forces captured some semi-automatic Tokarev SVT38 and revised SVT40 rifles. Both rifles were gas operated and had the advantage of a 10 round detachable magazine, far superior in firepower to their bolt action contemporaries, the Moisin-Nagant M91/30, and German K98, which offered a five round internal box magazine. The SVT rifle were clearly superior to the G41 rifle and simpler in terms of design. In 1943, Walther combined the simple gas mechanism seen in Soviet semi-automatic rifles and replaced the conventional stripper reloads with a modern detachable magazine. It was accepted and entered into service as the Gewehr 43, renamed Karabiner 43 in April 1944, with production amounting to just more than 400,000 between 1943 and 1945.
These rifles are hard to come by in the United States and often are in private collections. However, D4 Guns is proud to announce we have one of these scarce rifles in stock and up for sale now!
This Gewehr 43 is made by Gustloff Werke and is believed to be produced in 1944. This rifle is in amazing condition and comes with a reproduction 10-round magazine. This rifle still has the G43 stamp on the receiver rather than the later K43. The bore is in excellent condition and the action works smoothly.
It has been noted that some of the production work of these specific G43 rifles took place in the Buchenwald concentration camp with slave labor and there has been a significant number of sabotages built into many of those rifles. The most common way prisoners of war or Jewish prisoners would sabotage these rifles is to either not drill the gas piston port hole or drill it only partially and then pin the gas port over the barrel. In 1944, the Buchenwald production building producing G43 rifles was attacked and G43 production by Gustloff Werke was effectively ceased due to the damage. It is believed that less than 50,000 G43 rifles were produced at Gustloff before the attack, making BCD the scarcest of the four manufacturer codes on G43 rifles.
This rifle is expected to sell quickly and is definitely a rare and possibly once-in-a-lifetime opportunity to purchase this type of rifle.