Featured Gun: Smith & Wesson Model 581 Factory Mis-Stamped 58-1 For Sale!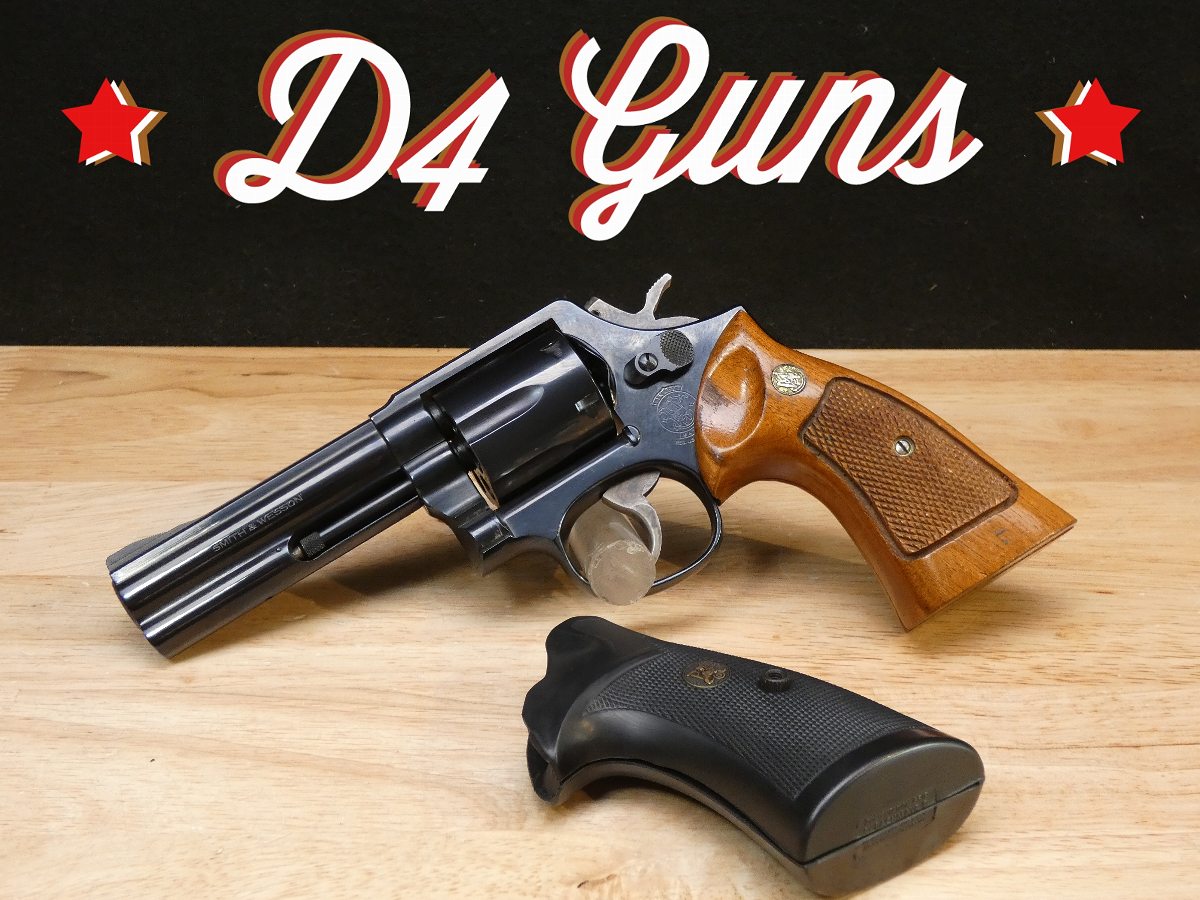 The Smith & Wesson Model 581, also known as the "Distinguished Service Magnum," can be hard to come by because of its limited production.
This revolver is a larger L-frame first produced in the 1980s. The 581 is actually a variant of the 586. Both are basically the same gun with the only difference being the 581 was built with fixed sights and the 586 with adjustable sights.
As these revolvers were introduced and put into the hands of consumers and law enforcement, they earned praise from revolver shooters. The guns were stronger than the K-Frames which preceded them, but retained the grip frame and trigger reach dimensions that proved to be popular.
The guns were briefly adopted by many law enforcement agencies, but its time in service was short-lived as revolvers were increasingly replaced by semi-auto pistols. In 1985, just four years after these revolvers were introduced, the United States Armed Forces adopted the Beretta M9 pistol, hyper-accelerating the trend for law enforcement to switch to magazine-fed semi-auto pistols.
Along the way, apparent flaws in the gun's design began to surface and the revolver slowly faded out of popularity for more modern offerings.
Finding these revolvers in decent shape can be difficult. However, D4 Guns has a unique model 581 up for sale and is this week's featured gun.
For sale is a Smith & Wesson Model 581 manufactured in 1983. What sets this 581 apart from others is the receiver is stamped "58-1" but the 58-1 was only chambered in .41 Magnum. This revolver is chambered in .357 Mag and the stamp underneath the grips tells us this revolver is an "L" frame which is the Model 581 that was only chambered in .357 Mag. This leads us to believe this revolver was mis-stamped from the factory which was known to happen on rare occasions and typically is coveted by collectors! This is very uncommon of Smith & Wesson and would make a great addition for any revolver fan's collection!