Featured Gun: Colt Government Custom Talo Dragon 1911 in .38 Super for Sale!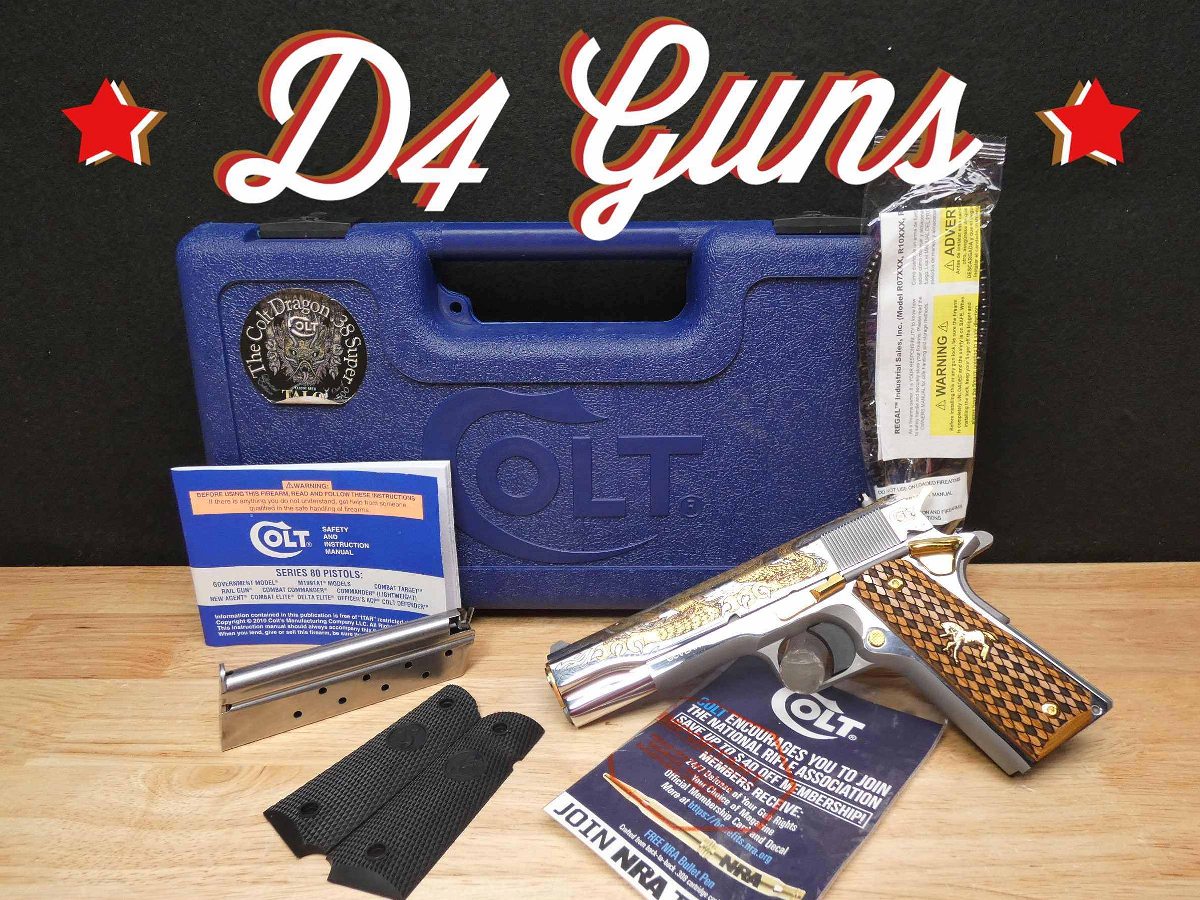 In 2004, TALO produced two limited edition versions of the Colt Dragon. It's updated Dragon model is based on Colt's O2091, a full size government pistol in .38 Super caliber. Production was limited to 500 specially serialized units. MEX001-MEX500.
Extensive embellishment has been done to this special edition Talo Colt 1911 Dragon. The stainless slides and frames are initially polished. The intricate dragon design is selectively plated with 24k gold, copper and silver, which are highlighted with deep etched black lines. The barrel is polished at the chamber to complement the slide finish.
The hammer, slide stop, barrel bushing, thumb safety and mag release are all high polished. The hex style grip screws are polished and coated in 24k gold. Grips are an alternating dragon scale pattern with an embedded gold rampart Colt medallion.
With a limited run as far as production, this 1911 pistol is truly both unique and extremely rare to find. Luckily for a lucky buyer, this pistol can be part of their collection. now as D4 Guns has one of these beautiful pistols currently in stock and is our featured gun of the week.
This Colt Government Custom Talo Dragon 1911 has a Serial number- MEX019, very low number for the production run of this ornate and fancy Colt 1911 . This pistol is in excellent condition and is absolutely stunning! It comes with the original case, manual/paperwork, black rubber grip panels, a cable lock, and a 9-round Colt .38 Super Magazine.
We expect this firearm will sell quick so act fast before this rare opportunity slips away.