Featured Gun: Colt U.S. Cavalry Commemorative 1860 Army Set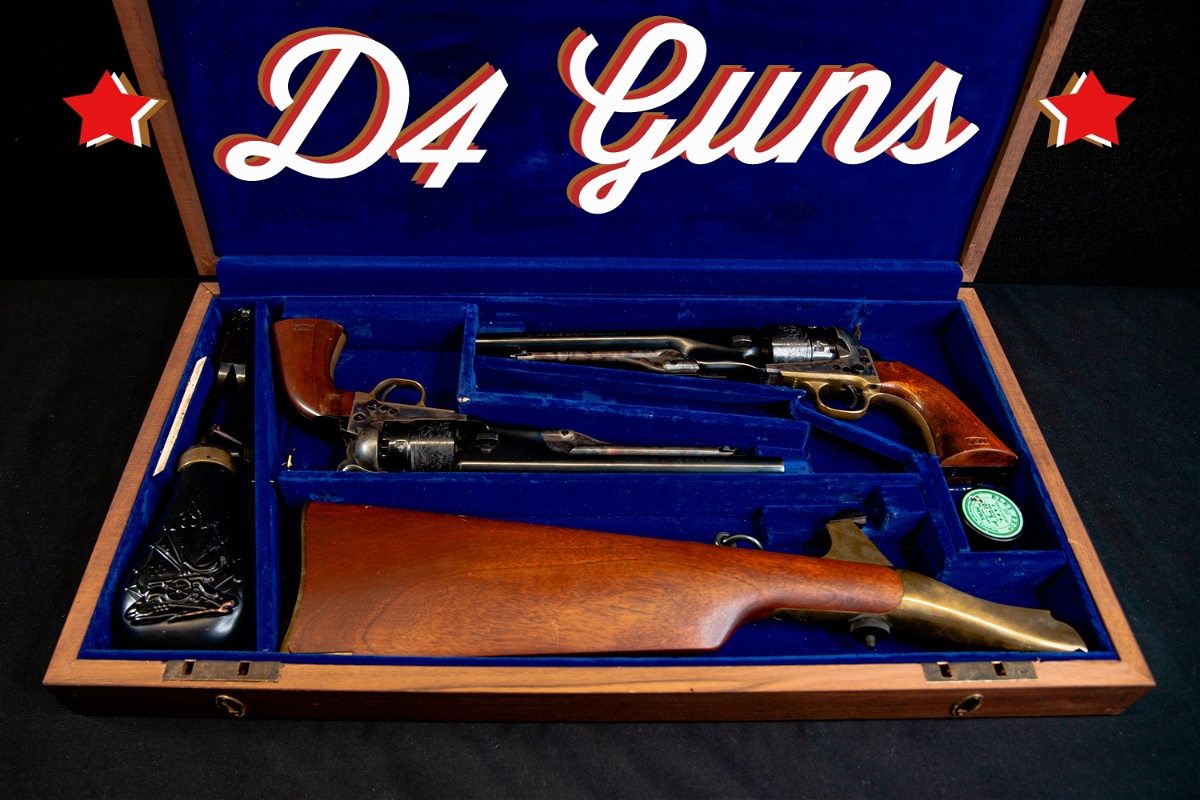 The Colt 1860 Army revolver, also known as the Colt U.S. Cavalry revolver, was widely during the American Civil War. The revolver was 44 caliber and the cylinder could be removed for reloading, one of the first of its kind. The gun was known for its reliability and accuracy and both Union and Confederate soldiers implemented this firearm during combat. It was a high tech revolver for its time because of its faster reloading capabilities when compared to other revolvers available.
Samuel Colt's 1860 Army revolver is viewed as a classic American firearm and a symbol of the Civil War era. It has been featured in countless movies, TV shows, and certain ones can be highly sought-after and collectible.
One of those collectable and unique variants is the Colt U.S. Cavalry Commemorative 1860 Army revolver set. This revolver set pays homage to the famous 1860 Army revolver and is limited edition. It includes two revolvers both finished in a striking blue and gold color scheme. The revolvers are housed in a wooden presentation case, complete with the U.S. Cavalry emblem on the lid.
The attention to detail on this commemorative set is truly remarkable. The blue and gold finish on the revolvers is stunning, with intricate engravings and embellishments adorning each one. The wooden presentation case is also beautifully crafted, with a plush velvet interior and brass hardware. Everything about this set exudes quality and craftsmanship, making it a true collector's item.
For those who appreciate the history and beauty of firearms, the Colt U.S. Cavalry Commemorative 1860 Army revolver set is an absolute must-have. The chance to make this part of your collection is here as we have one of these sets for sale.
The set is in overall good condition. The bores are in Excellent condition! This set includes the two Model 1860 Army pistols. Also included is a shoulder stock, powder flask, and pictured tools. This set was manufactured in 1977 to commemorate the 200th Anniversary of the inception of the United States Cavalry.
This is an opportunity to own a special set of pistols made with the highest Colt-quality wood, fit, and finish that include special personalized serial numbers.