Featured Gun: FEG SA-85M!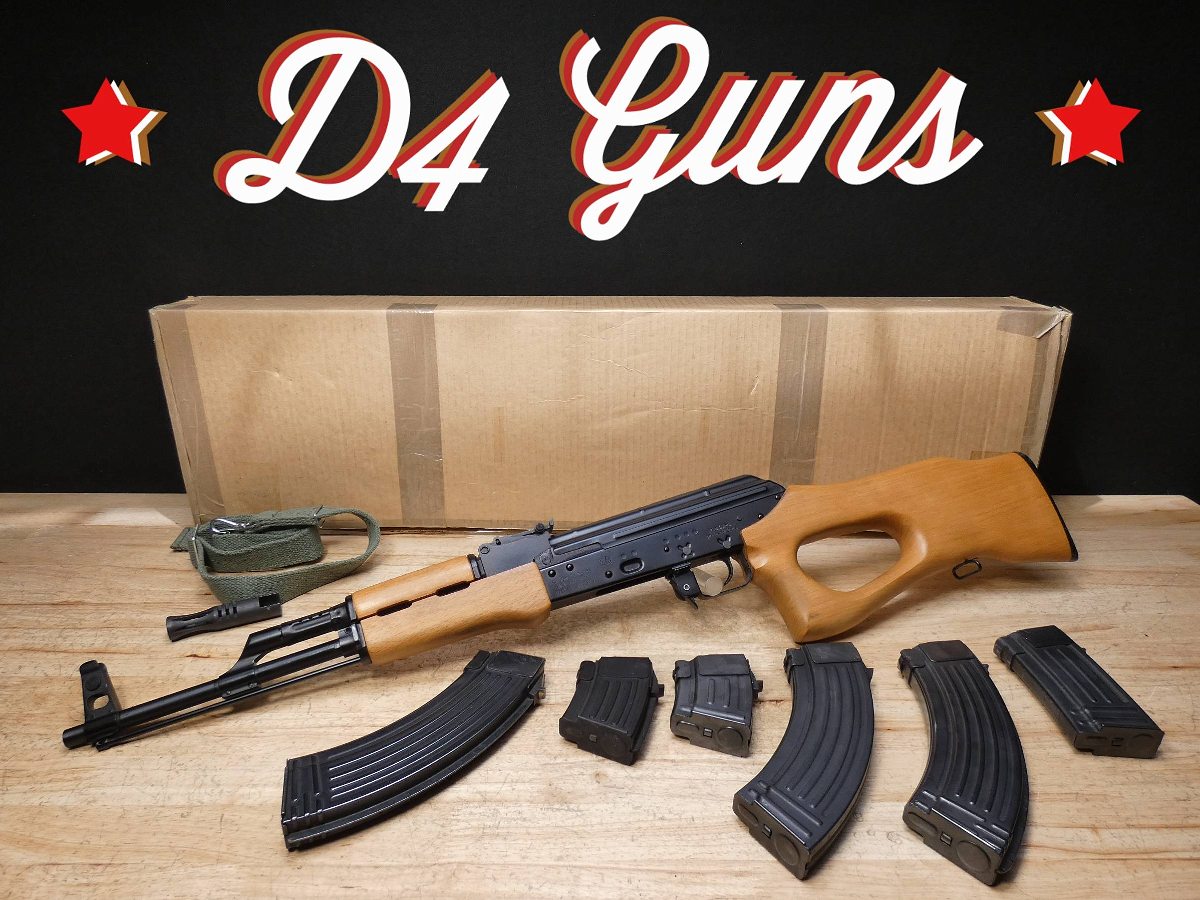 The AK-47, infamous as the preferred rifle of American adversaries, is considered the "bad guy" gun across pop culture and perhaps one of the most widespread rifles throughout the world. Carried by American enemies and allies alike since 1947, it is the standard infantry weapon for militaries in more than 100 countries. There are an estimated 100 million AK-47s of a number of variations round the world. The rifle has cemented itself as an iconic firearm and its legacy continues with new variants, manufacturers, and increasing popularity among collectors and gun enthusiasts.
The rifle receives high praise in the firearm community for its reputation to function and endure terrible conditions on the battlefield. It's light, it can carry a lot of ammunition and it can withstand harsh weather and poor handling. The worldwide availability and durability of the AK-47 and the 7.62×39 cartridge also makes it an attractive weapon for many. In recent years, AK-47 type rifles seem to have held their value more consistently when compared to other similar rifles such as the AR-15.
Premium, pre-ban Ak-47 rifles are not as easy to find as the newly manufactured ones within the United States because of the limited amount that made their way into the country due to restrictions from the U.S. Assault Weapons Ban of 1994. This had made them highly sought after by collectors and AK fanatics. Finding one in good shape with the pre-banned features can be a difficult task and when one is found they are sold for top dollar.

For those on the hunt for one of these rare imports on the pre-ban era, look no further! D4Guns has one of these coveted rifles in our inventory and is currently up for sale now.
D4Guns currently has for sale a Hungarian FEG SA-85M semi-automatic Ak-47 in 7.62×39. This rifle is in excellent condition and comes with the original box, canvas sling, flash hider, and six magazines with different capacities. This is a very desirable 1980/1990s KBI Imported model FEG SA 85M with banned Russian thumbhole stock! The Hungarian FEG SA 85 is widely considered one of the best-made AKs and hit the market. This rifle is hard to find as it is but this rifle is in excellent condition and looks like it was hardly even shot! Get it before it's gone!