Featured Gun: Tokarev Model SVT-40 for Sale!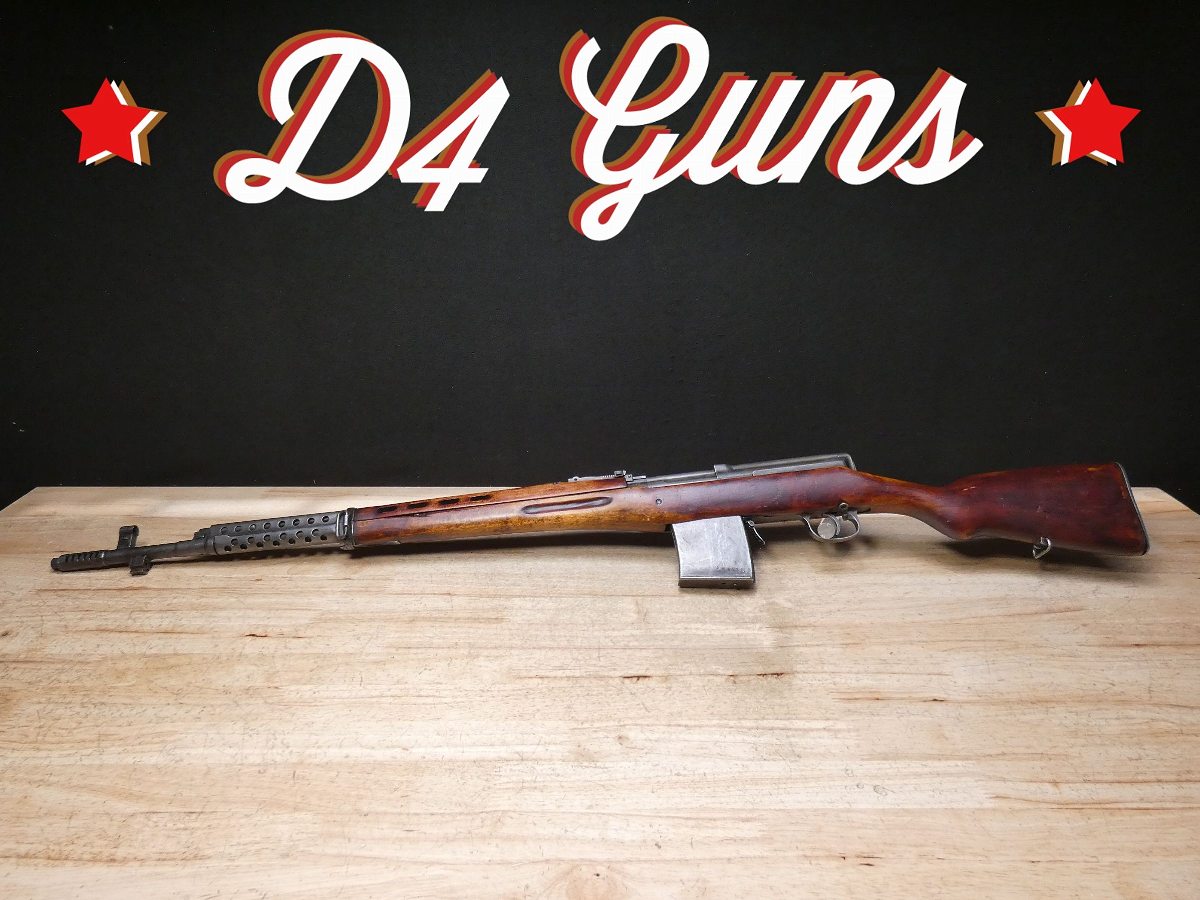 The Tokarev Model SVT-40 saw widespread service during World War II. The rifle reflects the Soviet's desire to have a semi-automatic, magazine-fed rifle chambered in a punchy round similar to the American M1 Garand.
The initial reaction of Soviet troops to this rifle was negative. Among the mounting issues were that the rifle was too long and cumbersome, difficult to maintain, and apparently, the magazine had a tendency to fall out when locked into place. The stock, made of Arctic Birch, was prone to cracking in the wrist from recoil. Many of these rifles were said to be poorly seated in their stocks, letting the receiver shift on firing. But with the changing infantry tactics against the Nazi Army, and the severe shortage of manufacturing capability, in addition to some reliability and accuracy issues, led to the diminishing usage of the rifle during the war.
In 1941, more than one million SVT-40s were produced but in 1942 Izhevsk arsenal was ordered to cease SVT production and switch back to the Mosin–Nagant 91/30. As war raged on, production of the SVT-40 continued to diminish until the order to cease production was finally given in January 1945. Had it not been for the war itself, more difficult to manufacture as well as performance/reliability issues, the SVT-40 was on the path to replacing the Mosin-Nagant with its forward-thinking features.
Given all of the negative aspects associated with this rifle, this rifle has kept a high value and is something that WWII gun collectors scour the market for one that is in good shape. For those on the hunt for one in great condition, D4Guns currently has one in stock for sale and is the featured gun of the week.
Available now is a Tokarev Model SVT-40 semi-auto rifle in 7.62×54mmR. This particular rifle looks to have been made in 1941. There is a multitude of different markings on the receiver that could be from arsenal repair shops or refurbishings shops. This rifle will include one magazine.
Grab this now from our website at a great price before we send it for auction to GunBroker where it is forecasted to sell for a higher price.