Featured Gun: Glock 17 Gen 2 1980's Austrian Stamped Import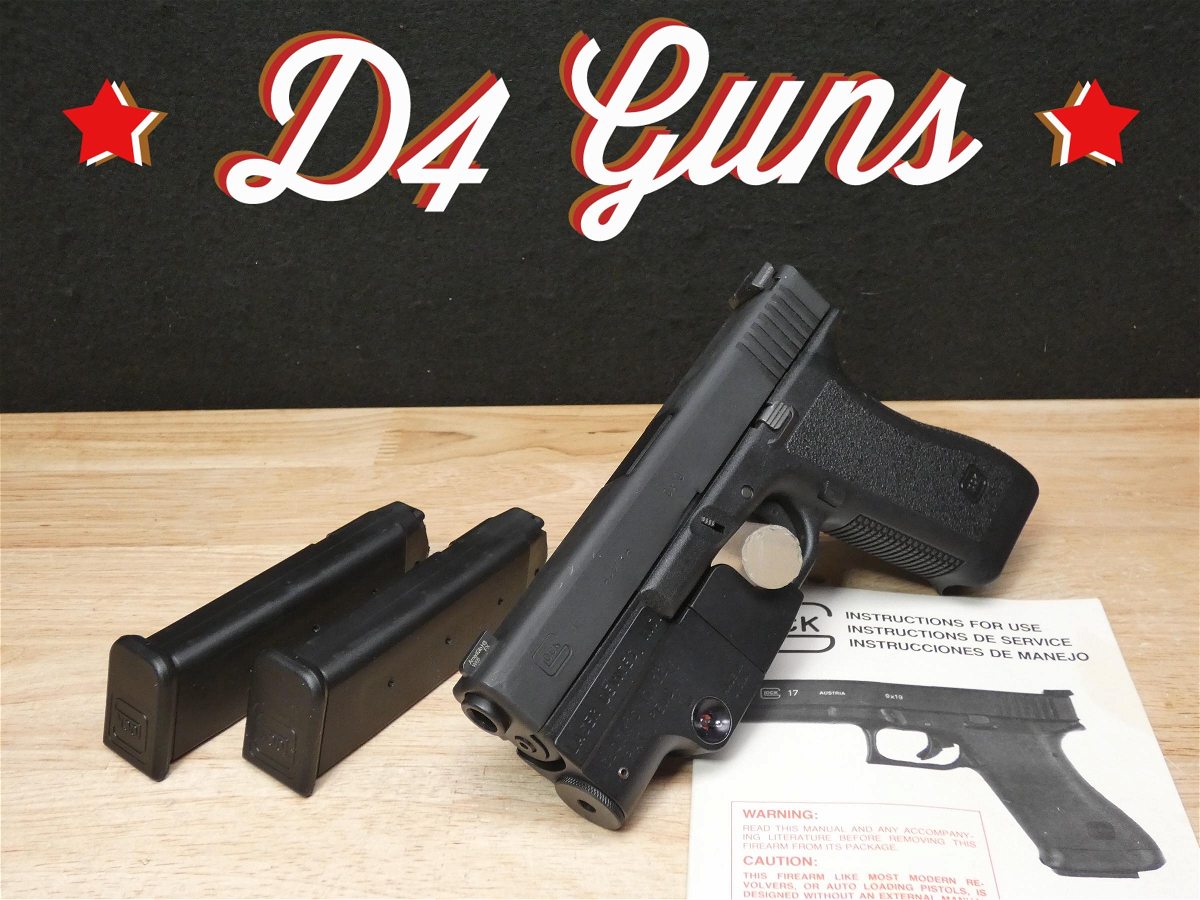 The Glock 17 is one of the most iconic and widely recognized pistols in the world. Introduced in 1982, Glock has produced more than 5 million model 17 pistols and is the standard among many law enforcement agencies in the United States. Though newer generations of the Glock 17 have been released, the Gen 2 remains a favorite among Glock fanatics and pistol owners.
The Gen 2 Glock 17 retains the classic design that many collectors appreciate. Simultaneously, The Gen 2 introduced many features that would later become standard on Glock pistols including the use of a single recoil spring and the extractor design.
Our latest featured gun is a Glock 17 Gen 2 in good condition and comes with the original manual, (2) 10-round magazines, and a rare trigger-mounted laser made by Laser Devices LLC. It also features night sights (still bright) and Austrian-proof marks, indicating this was an early import Glock from the late 1980s.