Featured Gun: Webley & Scott No.1 Mark I Flare Gun (Boba Fett's gun)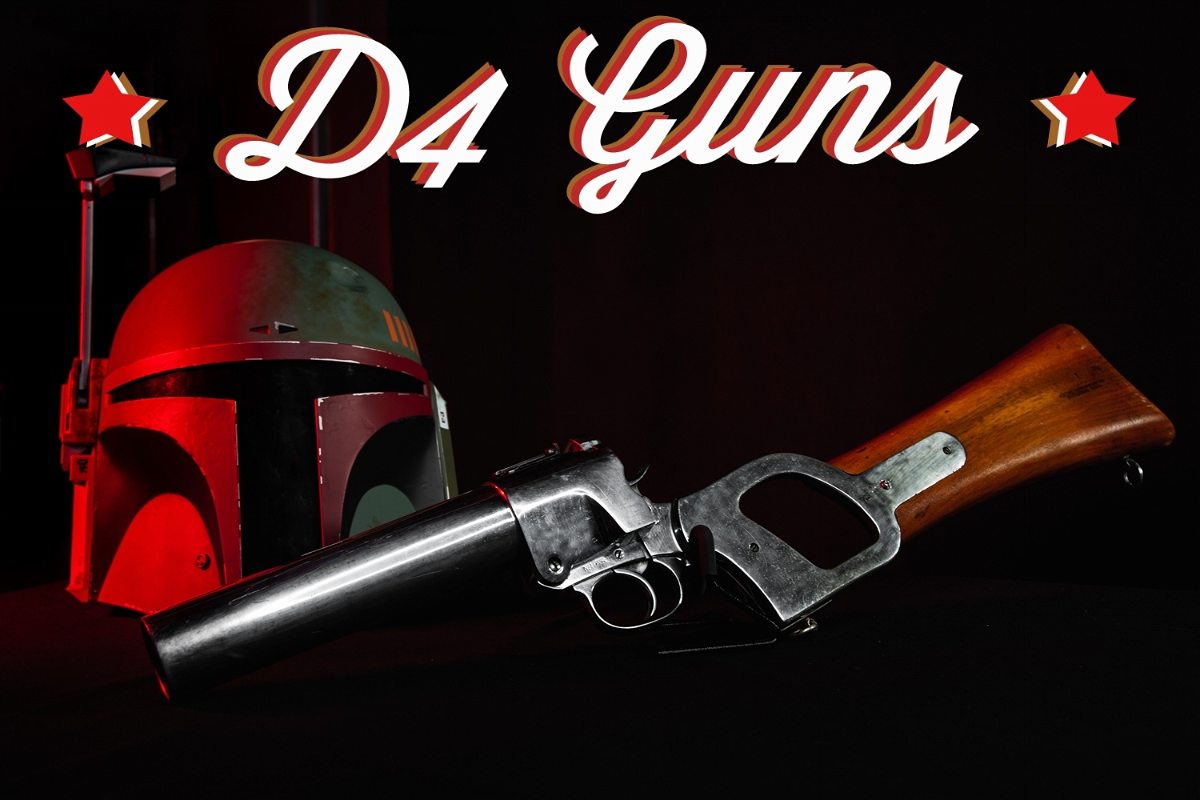 The Webley & Scott No.1 Mark I flare gun was designed for firing signal flares during World War I and in the early stages of World War II. It was widely used by various military and civilian organizations as a signaling device and later converted to launch tear gas munitions for law enforcement.
The gun was built on a steel frame with wooden grips and a brass trigger guard. It is chambered for a 25mm flare cartridge and is operated by breaking open the action, inserting the cartridge and then closing the action to lock it in place.
The No.1 Mark I flare gun was used by the British military during both World Wars, and it was also used by various other countries, including the United States, Canada and Australia.
When the fighting ended, many of these flare guns were sold to police agencies in the United States. Some of these surplus flare guns were purchased by Federal Laboratories for use as tear gas launchers. Federal Laboratories scrubbed the makers mark and manufacture date off the left side of the receiver, stamped their logo into the left side of the wood stock, and all the metal parts were then Chromed to protect them from corrosion. The words "No1 Mk1" and the serial numbers were often left intact.
Today, the Webley & Scott No.1 Mark I Flare Gun is highly sought after by collectors and enthusiasts for its unique and distinctive design along with its place in history in battlefields across the world. While it is no longer in production, it remains a popular choice for those interested in military history and vintage firearms.
Additionally, the No.1 Mk.1 was used as the foundation for fictional weaponry featured in the popular Star Wars franchise. This gun was used as the basis for Boba Fett's primary weapon and was seen in The Empire Strikes Back and Return of the Jedi. In Modern Star Wars cannon, viewers can see a more modified version of the bounty hunter's weapon in The Book of Boba Fett.
These flare guns are becoming harder and harder to find in their original condition. Both Star Wars fanatics and vintage firearms collectors would be happy to know that a genuine example of this Webley & Scott Flare gun in currently up for sale at D4 Guns.
This Webley & Scott No.1 Mark I flare gun is in great condition and has smooth operation. It features a chrome finish and all matching serial numbers! This flare gun is part of the surplus batch that was converted to launch tear gas by Federal Laboratories and features a chrome finish. The wooden stock is in great shape for its age and overall this flare gun still has many years of use left in it!