Featured Gun: Israeli FALO Rifle for Sale!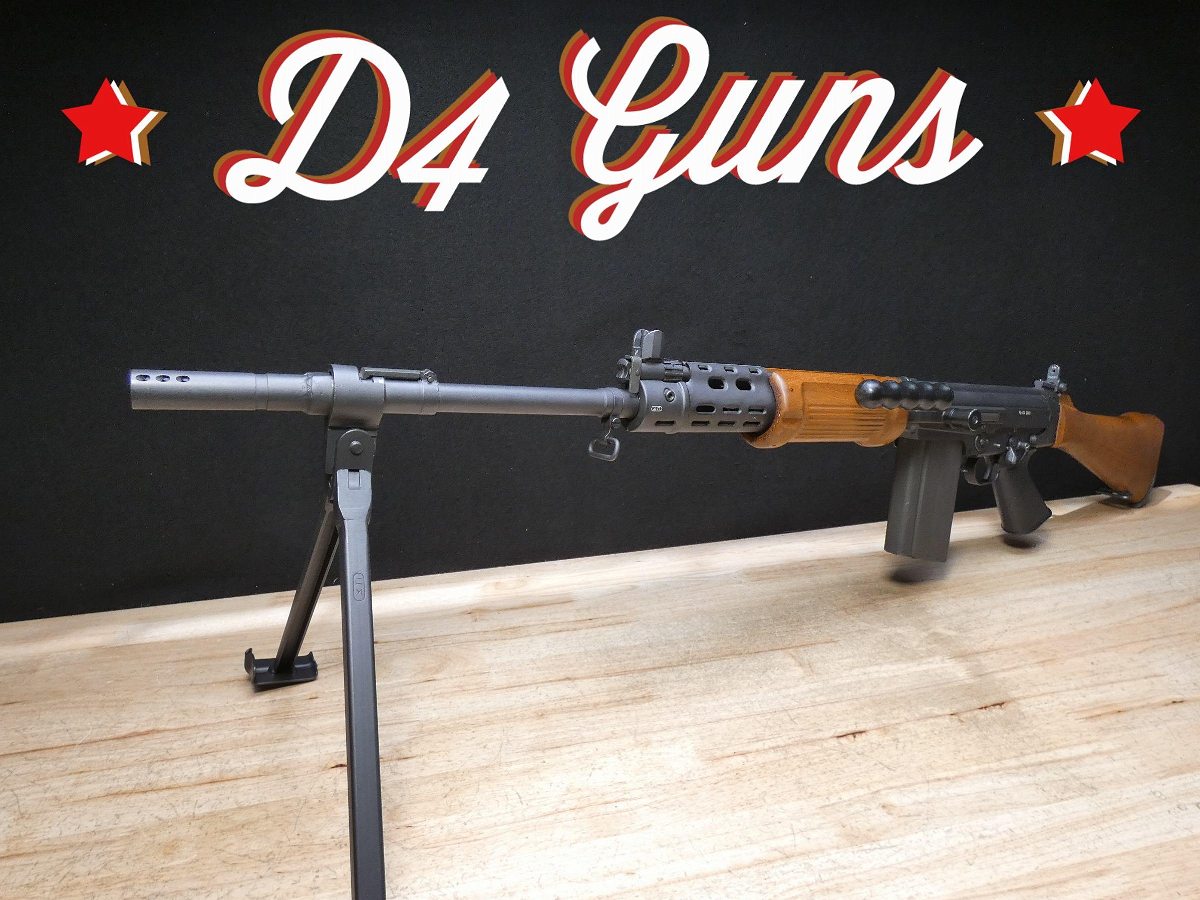 The Fusil Automatique Léger or commonly known as the FAL, produced initially by manufacturer FN, is a battle rifle that many NATO countries adopted during the Cold War. The FAL has been described as the "Right Arm of the Free World," and has been adopted by more than 90 nations as their battle rifle. Though not as prolific as rifles like the AR-15 or AK-47, this rifle has a loyal following among collectors.
There are a handful of early prototypes and variants of this rifle, but we are going to talk about one of the more valuable and coveted variants which D4guns has up for sale right now: the Israeli FALO. The Israeli FALO also nicknamed the "Hebrew Hammer" was a heavy squad automatic weapon that served the Israeli IDF for roughly 16 years. However, the legendary FAL that proved fantastic in the jungle and European environments proved it had a weakness. After purchasing a contract from FN to build their own FAL, the Israelis quickly discovered the FAL did not serve well in the desert. Israeli forces experienced occasional jamming of the FALO due to heavy sand and dust in Middle Eastern desert warfare. IMI attempted to add upgrades to improve its performance but the Israeli FALO was eventually replaced with the more reliable Galil.
The Israeli-manufactured variant has some unique characteristics. The Israeli FALs were originally produced as selective-fire rifles, though later light-barrel rifle versions were altered to semi-automatic fire only. The furniture comes with a plastic pistol grip, which is pretty normal. The stock is mostly normal but has a hinged buttplate similar to the Springfield M14.
The thought is that is designed to help shooters when firing from the prone position or when using fully automatic fire. The wooden handguard is very distinctive, as it has a very prominent perforated metal heat shield extending from it. Some of the other parts differ as well, mainly in the gas system.
The gun has gained popularity through exposure from action movies and shows as well as video games like Call of Duty and Battlefield. For those who have longed to own a premium FAL-type rifle, now is a good opportunity through D4Guns.
Currently in our stock is an Israeli FALO semi-automatic rifle in 7.62 NATO. This rifle is in excellent condition and comes with a 20-round magazine. Imported by Pacific Armament Corp of Modesto, CA. It features a bipod, carry handle and the Israeli selector switch. It is not full auto! The selector switches between semi-automatic, safe and single shot. Most of the parts are Israeli marked but the receiver is Imbel. Israeli FALs and FALOs were imported into the United States as parts kits. Today FALOs with Israeli marks are scarce and very collectible. Get while you can!