Featured Gun: Mint First Generation Arisaka Type 99 For Sale!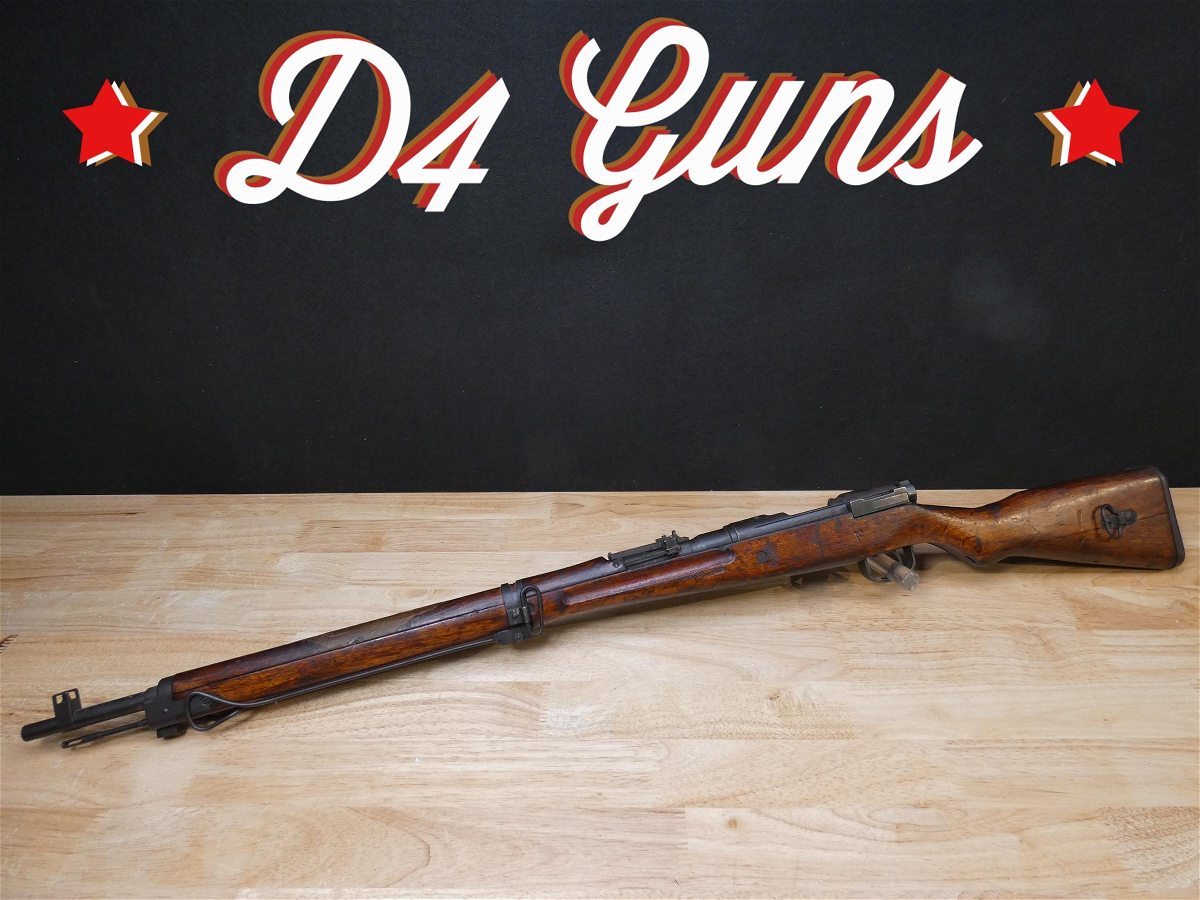 During World War II, Imperial Japanese soldiers were armed with Arisaka bolt-action rifles. There were two types: Type 38 and Type 99. The Type 99 Arisaka was issued to soldiers as an improvement on the Type 38 with a larger round and other upgrades. The Type 99 is regarded as one of the strongest military bolt-action rifles ever produced. However, many late-war AKA "last ditch" rifles were built with lower quality parts and shortcuts were taken during production. The "last ditch" rifles are usually distinguished by their crudeness: poorly finished stock, wooden buttplate, very obvious tooling marks in the metal and rudimentary sights.
The Arisaka bolt-action rifles that armed Imperial Japanese soldiers fighting in the Pacific theater of World War II have become highly collectable and sought after. However, with many of these rifles lost to time or in battle, finding some of these rifles for sale can be challenge. Finding one in good condition with original accessories is even more difficult given the amount of "last Ditch" rifles that were utilized.
Luckily, D4 Guns has a pristine, one of a kind first series Type 99 Arisaka rifle for sell!
Available for purchase is a Arisaka Type 99 bolt-action rifle in 7.7×58. All visible serial numbers are matching! This Arisaka is in fantastic condition especially if you consider the fact that the vast majority of Type 99s were heavily used and it is difficult to find one in excellent condition.
This rifle still has the full Chrysanthemum, the Monopod, Airplane Sights and Bayonet. Rifles with the chrysanthemum intact are likely war trophies returned to the U.S. by troops that fought in the Pacific theater. The monopod was often stripped off the rifle by Japanese soldiers and the Japanese stopped manufacturing the airplane sights later in the war opting for easier-to-produce/cheaper rear sights. The symbol or kana indicates this is a 1st series produced by the Nagoya Arsenal.
What make this rifle even more special is there is a scrap of paper that is stuck onto the top of the stock. It appears to be the letter or address the rifle was sent to by a soldier or marine that shipped it home! It is very fragile and most of the words have faded.
This can be a highlight in collectors inventory or a great gift for WWII and military rifle fanatics. Act now before this once in a lifetime opportunity slips away.