Featured Gun: Walther Interarms PPK Stainless .32 ACP For Sale!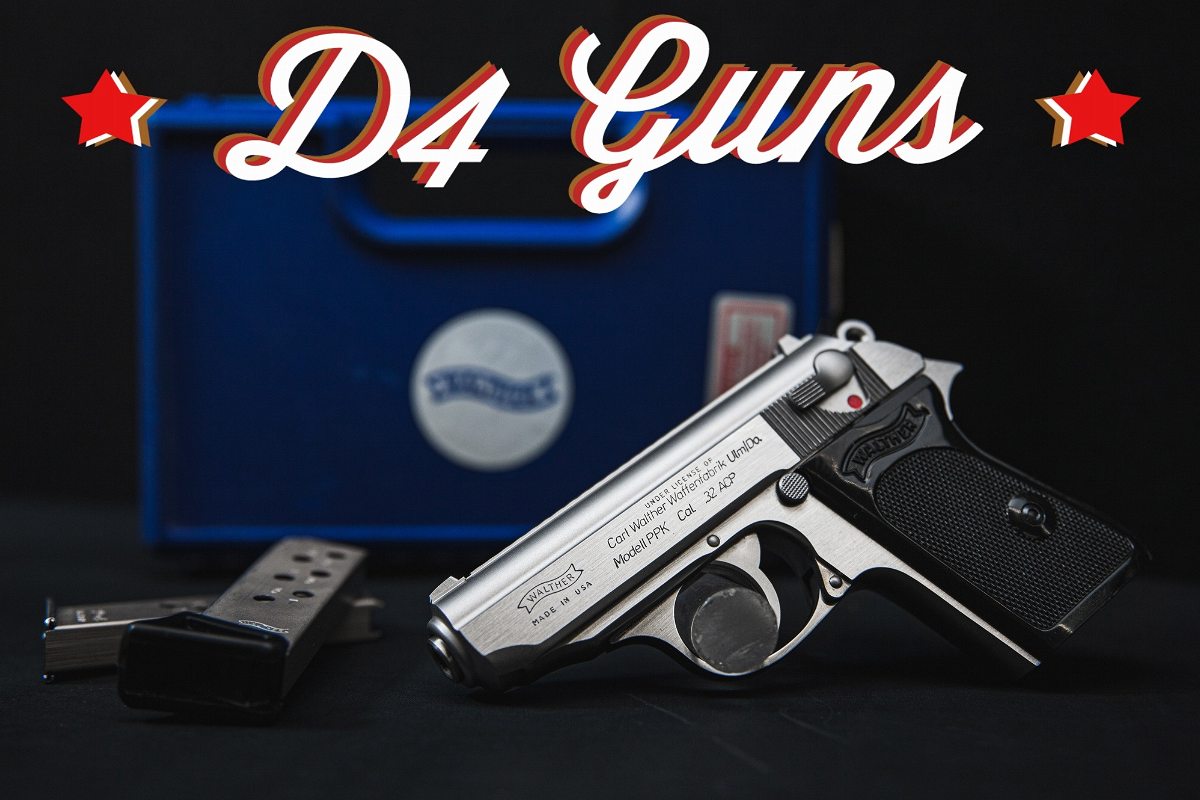 At the time of its invention more than 80 years ago, the PPK inspired an entirely new category in the firearm industry: the concealed carry pistol. To fill the need for performance in a concealable package, Walther revolutionized the industry with a pistol that was designed to bring undercover officers a more-practical and reliable semi-auto pistol: the Walther PPK.
The pistol uses a simple blowback action operation. Some of its key features include a loaded chamber indicator and a double-action/single-action trigger that de-cocks the hammer when rotating the safety down into the safe position, a feature first introduced by Walther.
The PPK saw service in Nazi Germany during the Second World War and was carried by officers and soldiers of governments around the world during the Cold War years. The pistol has cemented itself within pop culture as the gun often wielded by fictional British Secret Service agent James Bond. It was also purportedly used by Adolf Hitler to carry out his suicide.
Few guns have withstood the test of time like the brilliantly designed PPK. Despite the fact that this pistol was designed almost a century ago, the PPK is still one of the most sought-after conceal-carry pistols on the market. This demand serves as a testament to Walther's long-enduring legacy of excellence and unparalleled performance. The timeless design and superior engineering put into Walther's PPK makes it a true legend amongst firearms. With that, D4 Guns is excited to showcase a rare variant of this pistol highly desirable to Walther collectors.
Our featured gun is a Stainless Walther/Interarms Model PPK semi-automatic pistol in .32 ACP. This pistol is in Excellent Like/New condition and comes with the original case, paperwork, and two 7-round magazines.
This is a Very Rare .32 ACP Interarms version. Interarms, (Ranger Mfg Co.) under license of Walther, manufactured a limited amount in stainless. Finding one in this configuration and in this condition is near impossible.