Featured Gun: Mint Browning Superposed Diana Grade Over Under For Sale!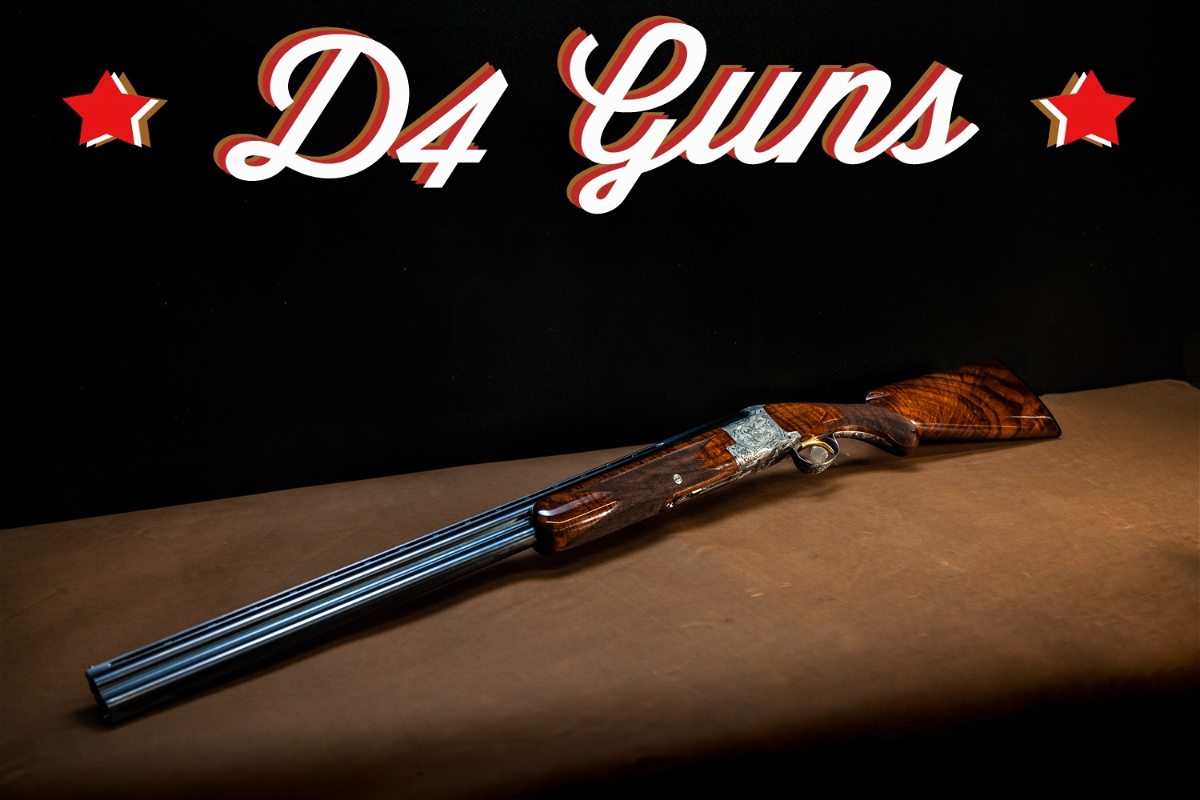 The Browning Superposed is a classic shotgun that has a rich history and has been prized by hunters and shooters for decades. The Superposed was the first over and under shotgun ever produced, and it was designed by the legendary gun maker John Moses Browning.
The Superposed was introduced in Belgium in 1923, and it quickly gained a reputation as a high-quality shotgun that was reliable, accurate and easy to use. One of the things that made the Browning Superposed so popular was its innovative design. The over and under configuration allowed for more efficient use of space, which allowed for a longer barrel and more efficient burning of the powder. This made the Superposed a more accurate and powerful shotgun than many of its contemporaries.
In addition to its performance, the Browning Superposed was also known for its durability and reliability. It was built to last, and many Superposed shotguns are still in use today. This is a testament to the craftsmanship and attention to detail that went into the design and production of the Superposed.
The Browning Superposed was also significant because it was one of the first shotguns to feature interchangeable barrels. This allowed shooters to quickly and easily switch out barrels for different gauges or lengths, depending on the type of shooting they were doing. This made the Superposed a versatile and adaptable shotgun that could be used for a wide range of shooting activities.
One particularly special version of the Browning Superposed is the Diana Grade, which was named after the Roman goddess of the hunt. This version of the shotgun featured highly detailed and ornate engravings, making it a true work of art as well as a high-performance shooting machine.
The Diana Grade Superposed was hand-crafted by skilled craftsman, using traditional techniques and materials such as gold inlays and fine wood finishes. It was a symbol of luxury and refinement, often owned by collectors and connoisseurs of fine shotguns.
In addition to its aesthetic appeal, the Browning Superposed was also known for its reliability and accuracy. Its over and under barrel configuration allowed for a more stable and balanced shot, and its dual triggers allowed the shooter to easily switch between barrels.
The Browning Superposed has had a lasting impact on the world of firearms, and it remains a highly sought-after shotgun to this day. Its combination of beauty and performance has made it a timeless classic that continues to be admired by shooters and collectors alike. It has a dedicated following of enthusiasts who appreciate its craftsmanship, reliability, and performance.
D4 Guns has one of these highly collectable shotguns in our inventory for sale and is our current featured gun!
This Browning Superposed Diana Grade 12GA shotgun is in excellent condition as well as the bore! There is a small scratch on the forearm of the wood, however, the rest of the gun is in Amazing condition! Engravings depict pheasants, grouse, mallards, and rabbits by master engraver Jose Baerten and it also features his engraved signature.
The shotgun Features a 14 1/2″ LOP and FULL/MOD Chokes and has ejectors. These pre-salt era, long tang, round knob Diana's are getting very difficult to locate and this is a fine example of an all original serial number matching shotgun! ​