Featured Gun: Nighthawk Custom Costa Recon 1911 Pistol!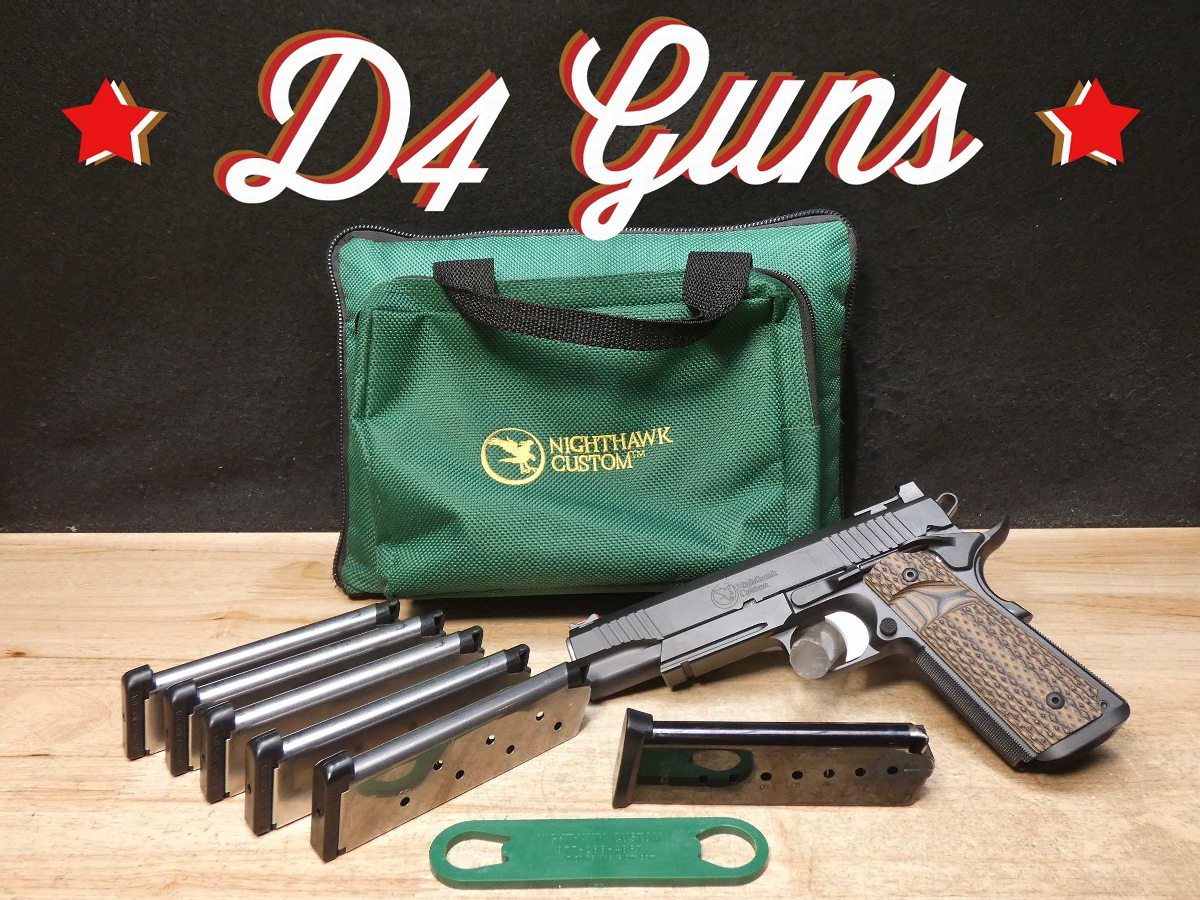 Nighthawk Custom, makers of one of the of the world's finest 1911 pistols, has earned solidified its reputation over the years.
Every part used in Nighthawk Custom 1911 pistols have been fully machined from bar stock billet steel and are oversized to later be hand fit. Starting with oversized, raw parts, Nighthawk Custom's gunsmiths handcraft each pistol part by part to create a functional piece of art. All 46 parts are custom fit to each pistol, making its 1911 pistols highly coveted among collectors.
Nighthawk Custom use the "One Gun, One Gunsmith" philosophy, which dictates that each gun from Nighthawk Custom are built and finished by a single gunsmith. There are no assembly lines for these firearms. A group of master gunsmiths start with a box of parts and build them into the finest custom 1911 pistols on the market today.
These 1911 pistols can be pricey if buying from a vendor and the company itself. Luckily, D4Guns has one of these fine 1911 pistols up for sale.
Currently in stock is a Nighthawk Custom Costa Recon 1911 semi-automatic pistol in .45 ACP. This pistol is in great condition and comes with the original Nighthawk green case, two 8-round Nighthawk magazines, four Wilson Combat 8-round magazines, Nighthawk owner's manual and a NightHawk 1911 takedown tool.
Chris Costa is widely considered one of the best and most respected trainers of the modern era. With all his knowledge he decided to make a custom firearm, this is it. The Nighthawk Custom Costa Recon is an absolutely incredible 1911 style firearm.
It's got several upgrades, including a dust-cover Picatinny rail for mounting lights and lasers, a match-grade barrel, a newly designed flat wire recoil spring, a Dawson Precision red-fiber optic sight up front, a Jardine's Custom Tactical Hook rear sight, and G10 grips. The beavertail grip safety molds into the hand enhancing combat readiness while protecting hands from slide bite.
This Nighthawk Custom 1911 does not come by often and is sure to sell fast. Don't miss out on this rare opportunity.