Featured Gun: Walther P.38 Pistol!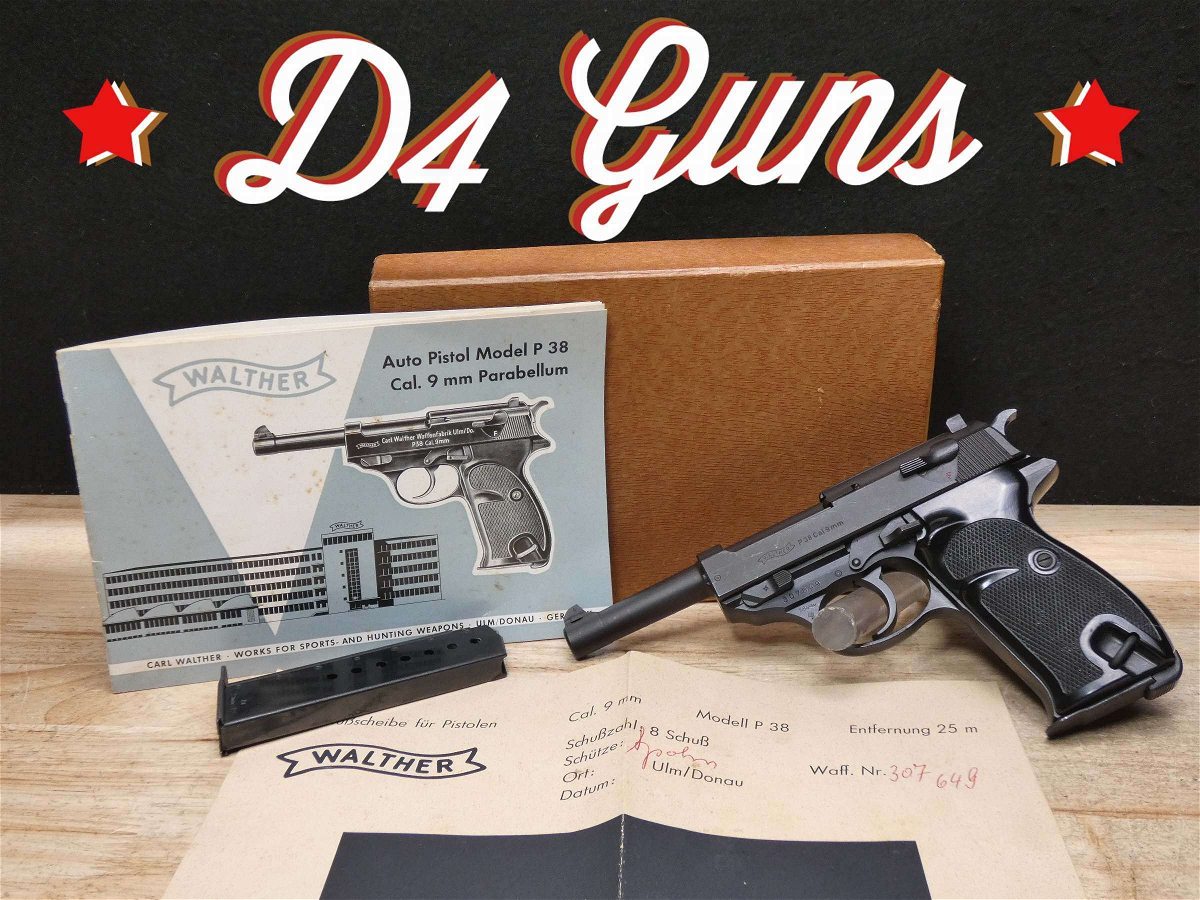 When Germany fell into economic depression after World War I its military searched to replace the infamous,  relatively fragile and expensive to manufacture Luger with a more modern and easy to manufacture pistol. It found its solution in what would eventually become the Walther P.38.  The P.38 was a cutting edge semi-automatic pistol design, which introduced technical features still used today in current commercial and military semi-automatic pistols.
The P38 was the first pistol to combine a locked breech with a double-action and single-action trigger, whereby the hammer could rest with a round in the chamber, and the first shot could be fired in double-action mode, with subsequent shots fired in the single-action mode.
In late 1963 the postwar military model P1 was adopted for use by the German military, identifiable by the P1 stamping on the slide. The postwar pistols, whether marked as P38 or P1, have an aluminum frame rather than the steel frame of the original design.
D4 Guns is thrilled to say we have a pristine Walther P.38 pistol for sale and is our featured gun of the week.

This particular pistol sets itself apart because not only is it in excellent condition, it also comes with the original packaging, manual and factory target test paper, all in very good condition. This package has been so well kept that it looks as if time has not aged the pistol and its packaging not one bit. Finding one of these post war commercial Walther P.38 pistols in similar condition is hard to come by if not down right impossible.
This pistol can be your today, but those interested in this are encouraged to act on this fast as it is likely to sell quick.