Featured Gun: Remington 3200 Premier Trap 12ga 1 of 500 For Sale!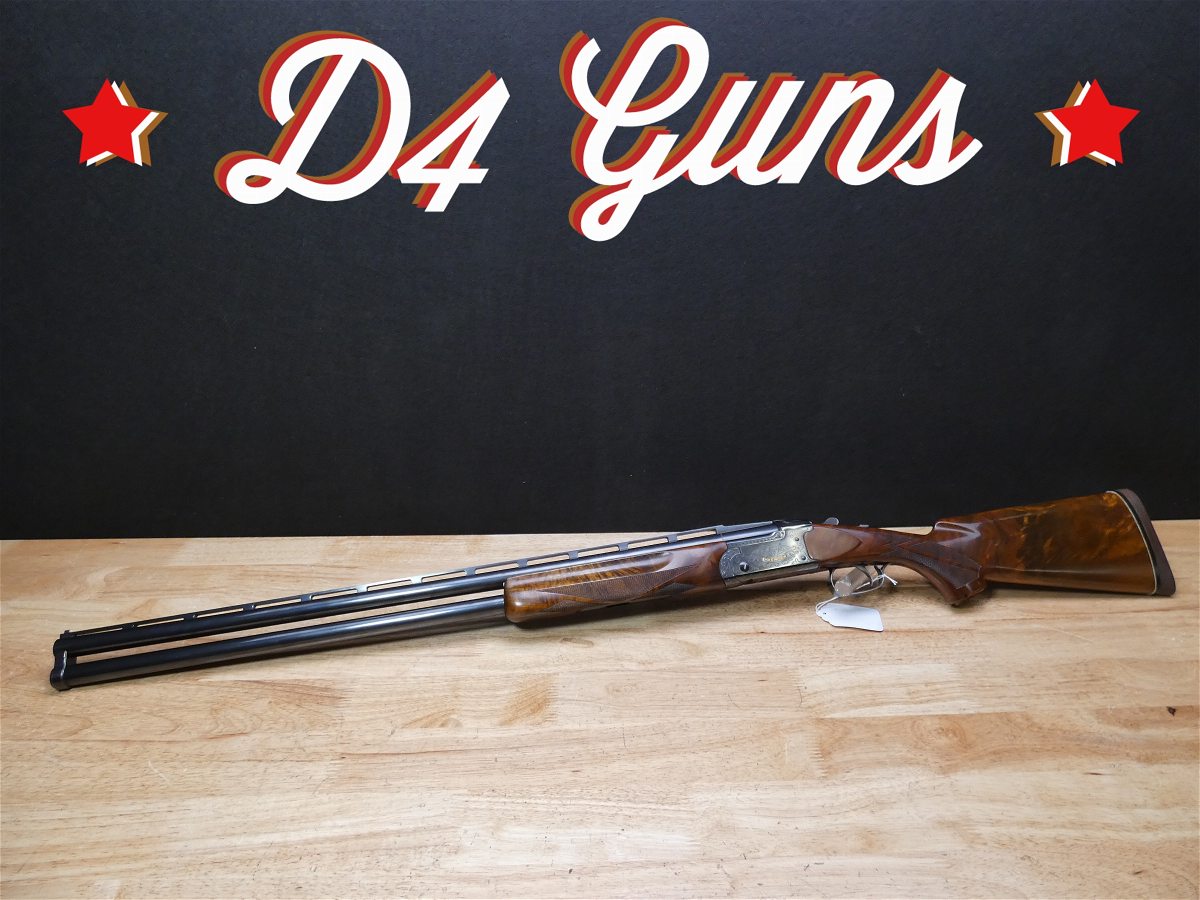 In 1932, Remington developed the model 32 over and under shotgun and it had some very distinctive features for its day. This American over under shotgun was introduced to the market at a time when almost every other over under shotgun originated from manufacturers in Europe.
Traditional over under shotguns had side ribs on the barrel. Remington though it was an advantage to have the barrels uncovered. Model 32 over under shotguns had separated barrels, devoid of the traditional side ribs, which made the gun lighter and allowed for faster cooling during competitive shooting.
Timing for this shotgun proved to be bad. The United States was in the middle of the Great Depression, which led to low sales on Remington's initial run of the model 32 and later when the United States entered World War II, it brought an end to the Remington model 32 production run.
Fast forward to 1973, Remington decided to resurrect its model 32 design with improvements and produced the model 3200. Remington's model 32 was produced with manual fitting and machining; the Remington 3200 took advantage of CNC machining that helped lower costs of production and its price point for consumers.
Remington's model 3200 shotgun came in a variety of grades such as field, trap and skeet along with various offerings for engravings and wood quality. One of the most distinctive features of the Remington 3200 are the fast triggers and extremely fast lock time, which made it a very desirable shotgun for competition shooting. The Remington 3200's mechanical triggers are not dependent on the recoil of the first shot to set the trigger for the second.
Like many other guns of the time, it faded into firearms history and production of it ceased. Through the years, Remington 3200 shotguns maintained a reputation for long lasting, premium shotguns and finding one for sale is almost impossible because they are so coveted. However, D4 Guns has managed to add one of these beautiful shotguns to our inventory and is this week's featured gun!
Up for sale is a Remington 3200 Premier Trap over under shotgun in 12ga accepting 2 3/4″ shells. This shotgun is in excellent condition and features a gorgeous walnut stock and ejectors. Length of pull measures in at 14.5″. Drop at comb 1-1/2″, drop at heel about 1-5/8″. Top barrel features a FULL choke and bottom is IMP MOD. There are two date codes but we believe this shotgun was manufactured in 1974, It has the dot between the RPI and the numbers on the receiver which indicates it has had a receiver update performed which was an optional update that strengthened the receiver.
We believe the update was done in 1975 hence the second date code. The Remington Model 3200 Premier Trap was a run of 500 guns intended for the European market in 1975, with just more than 100 going to Belgium to be further engraved.
The Model 3200 Premier doesn't appear in any of the domestic Remington Arms Co., Inc. catalogues. On Remington's website, this gun is recognized in their historic archives as the "One of 500 International". This was the 74th gun produced out of 500.
Don't miss your chance on this gorgeous over under shotgun as we expect it to sell fast!