Featured Gun: Winchester Model 101 Pigeon Grade Lightweight For Sale!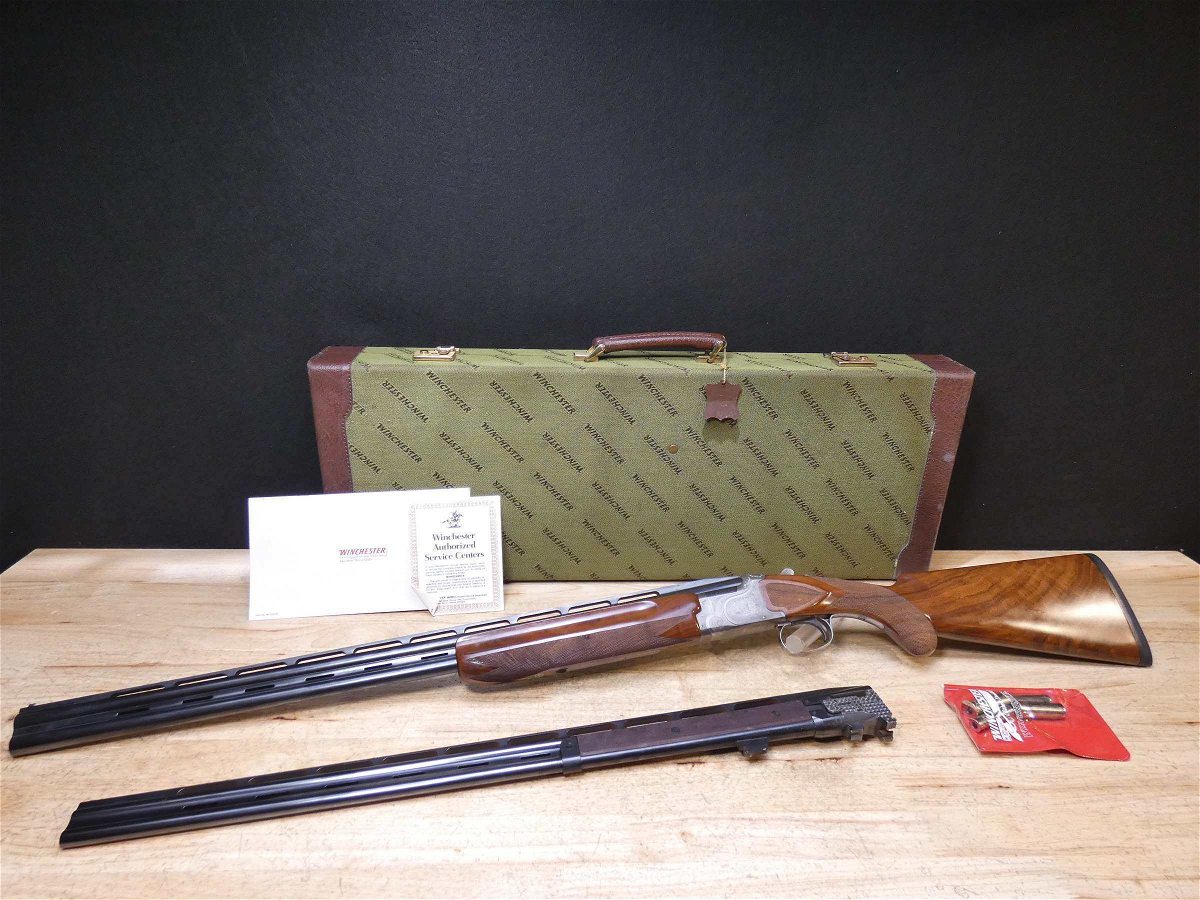 Winchester fanatics are well aware of the prestige associated with the Model 101 series shotguns. The styling, handling and reliability have given it the reputation as one of the finest shotguns ever produced. With a plethora of different grades and caliber offerings, these shotguns are highly sought after by both hunters, collectors and competition shooters. Winchester's high standard of quality with its Model 101 shotguns make them an easy choice for gun collectors and shotgun enthusiasts to add to their collection. But for those who are hard pressed to find a classic Winchester 101 shotgun, look no further because D4Guns.com has an over under, two barrel set with matching serial numbers that is sure to entice shotgun collectors and serious hunters.
This Winchester Model 101 Pigeon Grade Lightweight comes with a luxurious leather case  that is complete with chokes, original manual and warranty and is in extremely mint condition. This two barrel set is chambered in 28GA and .410GA perfect for hunting chukar, pheasant, quail and other upland game. This classic Winchester shotgun upland game set will ensure dominance in the field when out for a hunt.
Only 250 matching sets were produced by Winchester, making them an extremely rare find when available for sale. With the discontinuance of the Model 101 and its many variations, both dealers and collectors have created a lot more demand for this model recently. As a result, prices have escalated and the scramble is on to try and pick off these rare and desirable variations.