Featured Gun: Scarce Winchester M1 Garand For Sale!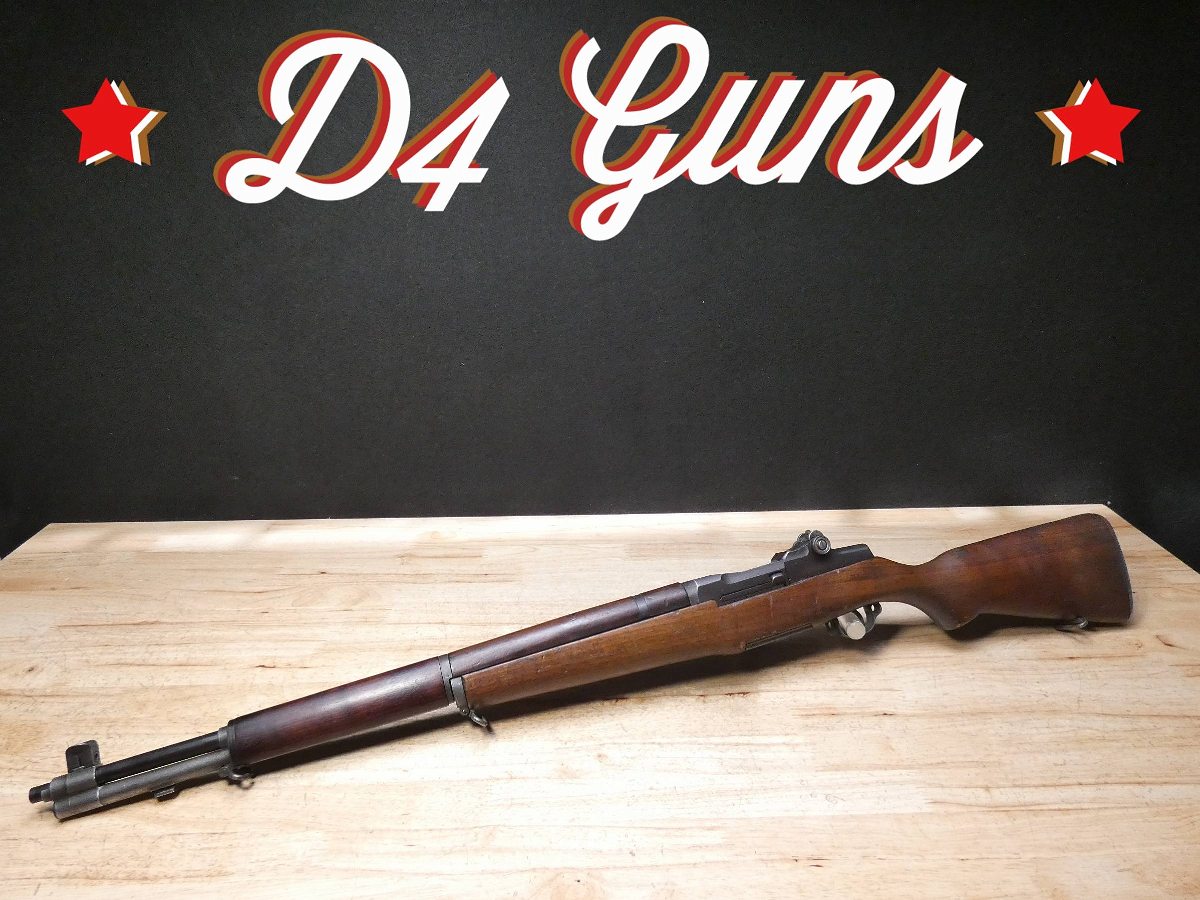 A truly iconic rifle and undisputed World War II champion, the M1 Garand asserted its dominance on the battlefields in both the Pacific theater and Europe. Heralded by General George S. Patton as the "greatest battle implement ever devised," the M-1 Garand was the world's first successfully fielded semi-automatic rifle. American soldiers raved about its quality and in addition to its praise by General Patton, General Eisenhower claimed that it was the weapon that won the war. The firepower advantages of the Garand made the American soldiers more lethal man for man than any other participant in the war.
The ability to fire semi automatically from an eight round fixed magazine loaded by an en bloc clip put the United States at an advantage compared to other nations whose primary rifles were bolt action firing from five to ten round fixed magazines. Among the most successful of U.S. military primary firearms, the Garand enjoyed 22 years of service as the official standard rifle of the United States Armed Forces. The increase in need for new firearms to fight the war led to the contracting of International Harvester to produce 500,000 rifles from 1953-1956. Besides Springfield Armory and the aforementioned International Harvester, other companies contracted to produce the Garand were Winchester and Harrington & Richardson.
The efficiency in the M-1 Garand in combat hastened the development of semi-automatic firearms as the primary infantry rifle throughout the world. The popularity of the rifle as well as its success on the battlefield have made these rifles highly coveted for firearms collections.
With that, D4Guns.com, has a rare Winchester M1 Garand for sale. Manufactured in 1941, this Winchester M1 Grarand is a pre World War II first year production rifle. This M1 Garand is in good condition and comes with 4 en bloc clips. Also features a "P" proof mark on the inside of the pistol grip as well as a "RA" Raritan Arsenal stamp on the left side of the stock.
Winchester's M1 production ran from 1941 until June, 1945, and the WIN-13 represented the last production variant of the Winchester Garand. By the time Winchester ceased M1 production, the company turned out a total of 513,880 Garand rifles as compared to just over 3 1/2 million by Springfield Armory. Just in time for the holiday season, a lucky buyer can take this rifle home today and add this rare piece of history to their collection or can give a WWII fanatic a great gift this Christmas!