Selection Required: Select product options above before making new offer.
Error: There was an error sending your offer, please try again. If this problem persists, please contact us.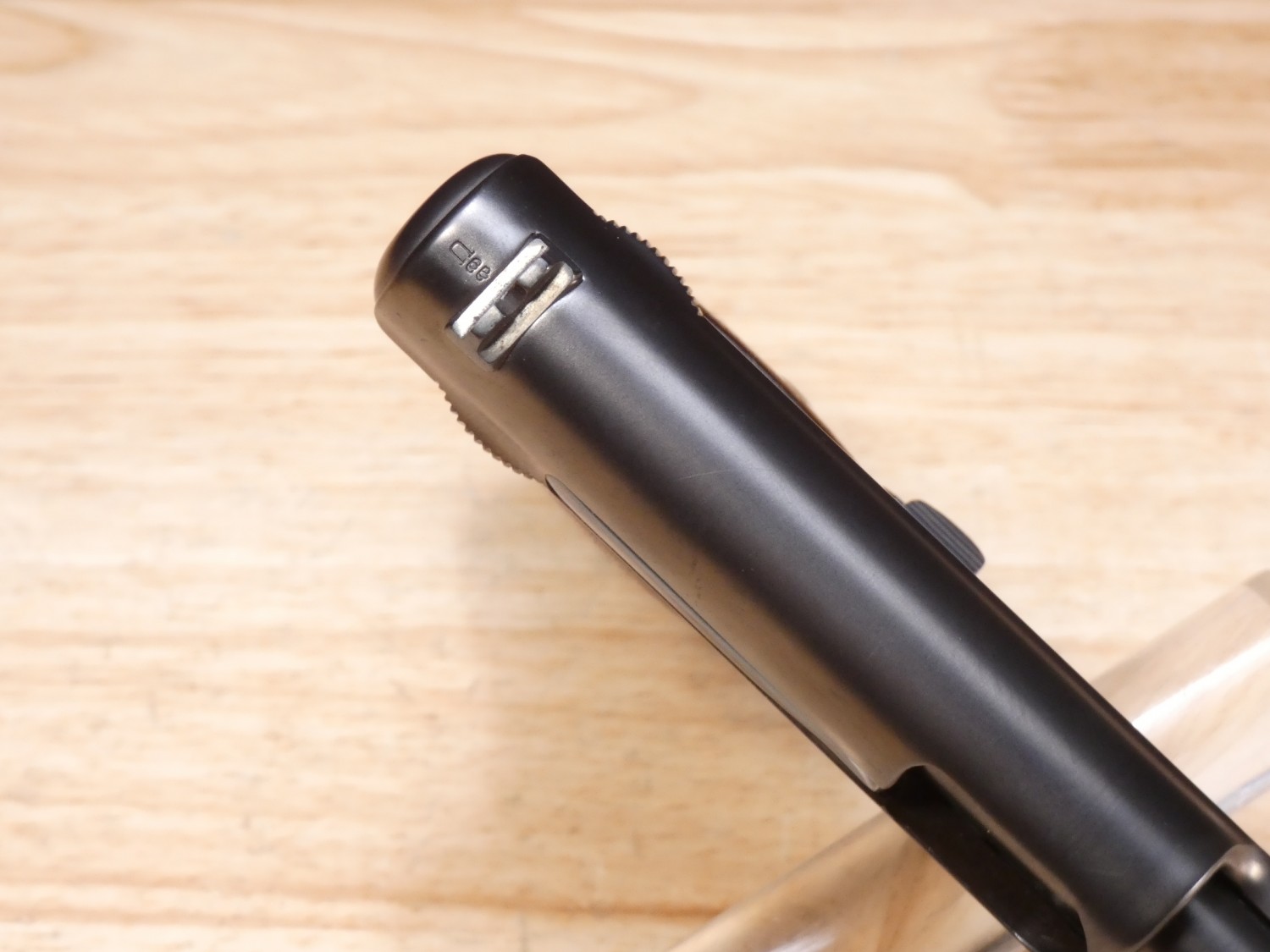 Mauser Model 1914
$699.00
The Mauser Model 1910 was certainly one of the more unusual-looking semi-automatics of the time, but it functioned well and became an instant hit with some 60,000 being built between 1910 and 1913. Production continued on the Model 1910 until 1934. The gun was so successful that Mauser decided to press its luck and, in 1914, introduced a larger 7.65 mm Browning (.32 ACP) version. Like its predecessor, the Model 1914 was a class act. Construction and design were superb. Stocks were normally checkered walnut; blue was the most common finish. Over their life spans, the Models 1910 and 1914 went through several minor cosmetic and mechanical changes, but, for the most part, remained essentially the same. During World War I, the German military even purchased some 100,000 Model 1914s for its troops.
This is a Fourth Variant Mauser Model 1914 -Standard Post-war. Serial number ranges for this variant ran from 290100 – 467700 approximately. This variant was manufactured from approximately 1923 to 1929, with approximately 178,000 made. The fourth variant Model 1914 is defined by its two-line slide address in all capital sans-serif characters.
This pistol is in great condition for its age! There are Double crown "U" german proof stamps on the pistol and the barrels. It includes two barrels both in 7.65mm (.32 ACP). One of the barrels has a matching SN. The barrels have different front sights. The bore is in great condition and the barrels are 3.5″ long. It includes a magazine. SN 339529
Serial Number: 339529
Add to Cart