Featured Gun: 1 of 1,000 .44 Magnum Colt Kodiak for sale!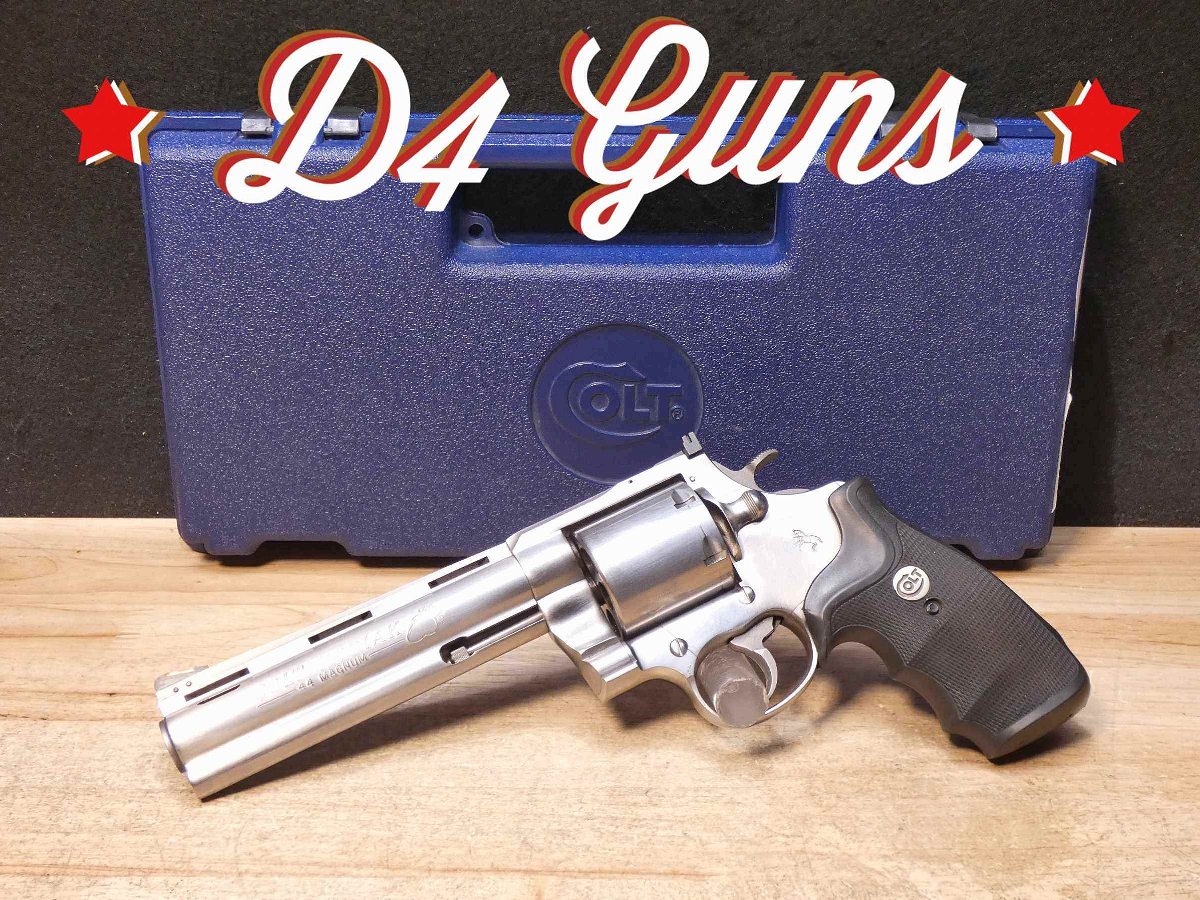 Colt's popular snake gun revolver series was thrusted into popularity among gun owners with its Python chambered in .357 Magnum. It wouldn't be until later Colt began chambering its large frame revolvers in .44 Magnum with its Anaconda. Shortly following the release of the Anaconda, Colt produced a limited run of the Colt Kodiak in 1993. The Kodiak was similar to the Anaconda in that it was constructed entirely of stainless steel, but offered the additional features of a recoil-reducing factory magna-ported barrel and unfluted cylinder.
The Colt Kodiak was a limited run of 2000 guns that came from the Colt Custom Shop in 1993. The Colt Kodiak is a special edition of the Anaconda and features a six inch ported barrel, smooth non-fluted cylinder, Pachmyr grips and special bear claw laser etched markings on the barrel. Extremely hard to find out in the market for sale, these revolvers command a premium price when they are put up for sale for their rarity and craftsmanship.