Featured Gun: Colt Government Model M45A1 CQBP Marine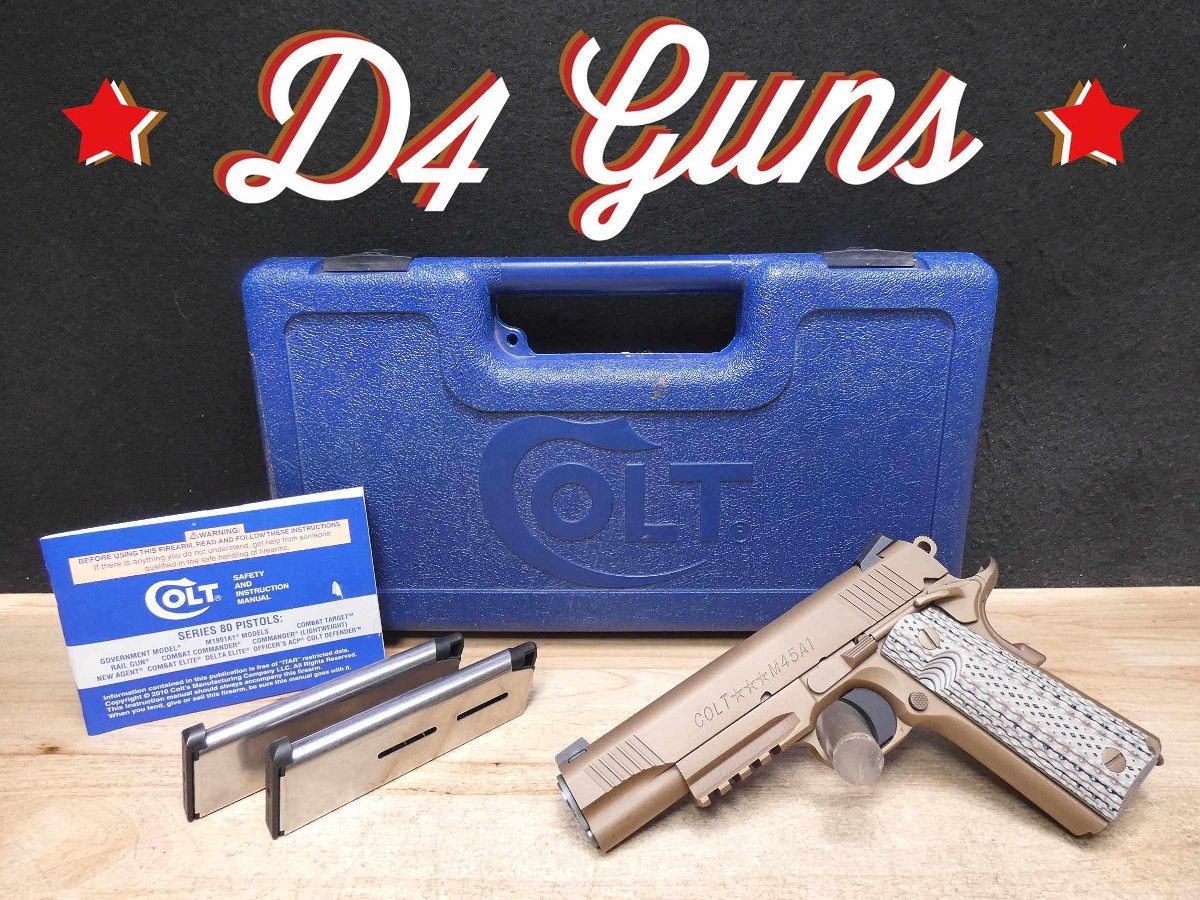 The legendary Colt 1911 semi-automatic pistol, a design that's more than 100 years old, served the United States Military from 1911 to 1985. The 1911 pistol remains a pillar of the firearms industry and given its enduring popularity among law enforcement and civilian shooters worldwide, it's likely to hold its position for decades to come.
It was utilized in both world wars, the Korean War and Vietnam. It continued to see service with U.S. Marine Special Operations across Iraq and Afghanistan. It was Spec Ops' preferred sidearm over the Beretta M9. Colt designed the M45A1 CQB for Force Recon, and this modernized 1911 has a rail, more controls, and an improved design. These pistols that served in the Marines were tuned by the USMC armorers at the Quantico base, in Virginia.
What makes the M45A1 stand out is its brown Decobond coated Stainless Steel Receiver and Slide, Novak 3 Dot Night Sights and Flat, Serrated Mainspring Housing with Lanyard Loop. The pistol also features an Enhanced Hammer, Colt Tactical Ambidextrous Safety Lock, and a 5" National Match Barrel. The Colt M45A1 CQBP pistol is based on the tried and true Series 80 1911 platform. Many small parts, including the hammer and trigger, are manufactured out of aluminum, but both the slide and frame are machined in solid stainless steel. The low number of malfunctions also proves the reliability of the 1911 design that was built to save lives and perform with great accuracy.