Featured Gun: Browning Superposed Pointer Grade 20GA For Sale!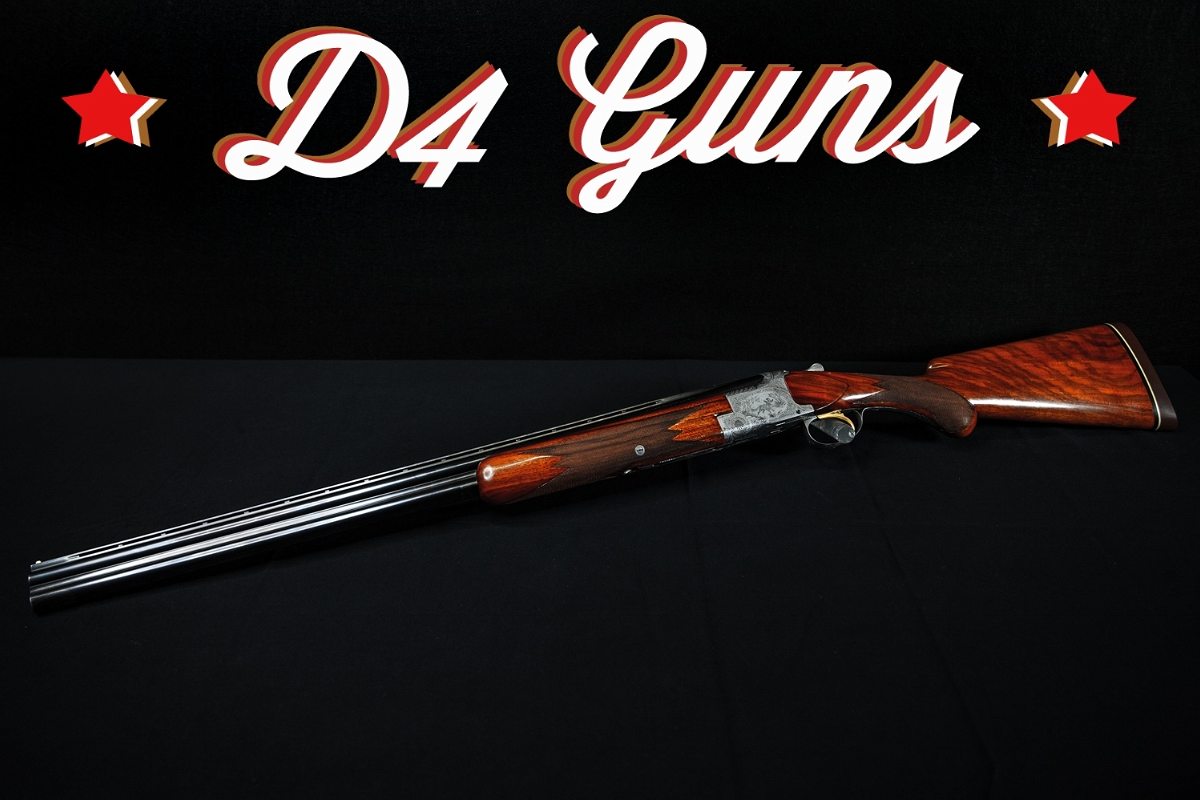 The Browning Superposed is a classic shotgun that has a rich history and has been prized by hunters and shooters for decades. The Superposed was the first over and under shotgun ever produced, and it was designed by the legendary gun maker John Moses Browning.
The Superposed was introduced in Belgium in 1923, and it quickly gained a reputation as a high-quality shotgun that was reliable, accurate and easy to use. One of the things that made the Browning Superposed so popular was its innovative design. The over and under configuration allowed for more efficient use of space, which allowed for a longer barrel and more efficient burning of the powder. This made the Superposed a more accurate and powerful shotgun than many of its contemporaries.
In addition to its performance, the Browning Superposed was also known for its durability and reliability. It was built to last, and many Superposed shotguns are still in use today. This is a testament to the craftsmanship and attention to detail that went into the design and production of the Superposed.
The Browning Superposed was also significant because it was one of the first shotguns to feature interchangeable barrels. This allowed shooters to quickly and easily switch out barrels for different gauges or lengths, depending on the type of shooting they were doing. This made the Superposed a versatile and adaptable shotgun that could be used for a wide range of shooting activities.
Out of the many variants of the Browning Superposed line of shotguns, the Pointer Grade is one of the most coveted over under shotguns by collectors. In terms of performance, the Superposed Pointer Grade is a standout firearm. The Superposed Pointer Grade earned a legendary reputation for its smooth trigger pull and easy handling.
But what truly sets the Superposed Pointer Grade apart from other Browning Superposed shotguns is its rarity. The gun was only produced for a limited time from the late 1920s to the early 1950s. Only a small number were ever made and are to find in the open market.
The Superposed Pointer Grade is a true piece of American history. The Superposed Pointer Grade is a testament to his genius of John Moses Browning.
D4 Guns has one of these highly collectable shotguns in our inventory for sale and is our current featured gun!
This Browning Superposed Pointer Grade shotgun is chambered in 20GA. It has beautiful engravings made by Master Engraver Charles Legiers and it also features his engraved signature. Legiers was a contract engraver for Browning in Belgium and not regular staff such as the likes of Angelo Bee and others and is one of the rarer names of Browning engravers. This is a first-year production for this grade. Desirable Vent rib barrel, round knob grip, gold trigger, and long tang trigger guard. Features MOD/IMP CYL fixed Chokes and has Ejectors. It accepts 2 3/4″ and 3″ shells. LOP is approximately 14 1/4″ from the trigger to the back of the butt pad, and 13 3/8″ to the back of the wood. Weighs approximately 6LB 3.1OZ.
ONLY 200 OR SO POINTER GRADES WERE MADE IN 20GA. THESE WERE SPECIAL ORDER SHOTGUNS AND HIGHLY DESIRABLE IN TODAY'S MARKET.