Featured Gun: FB Radom Vis Model 35 Type II!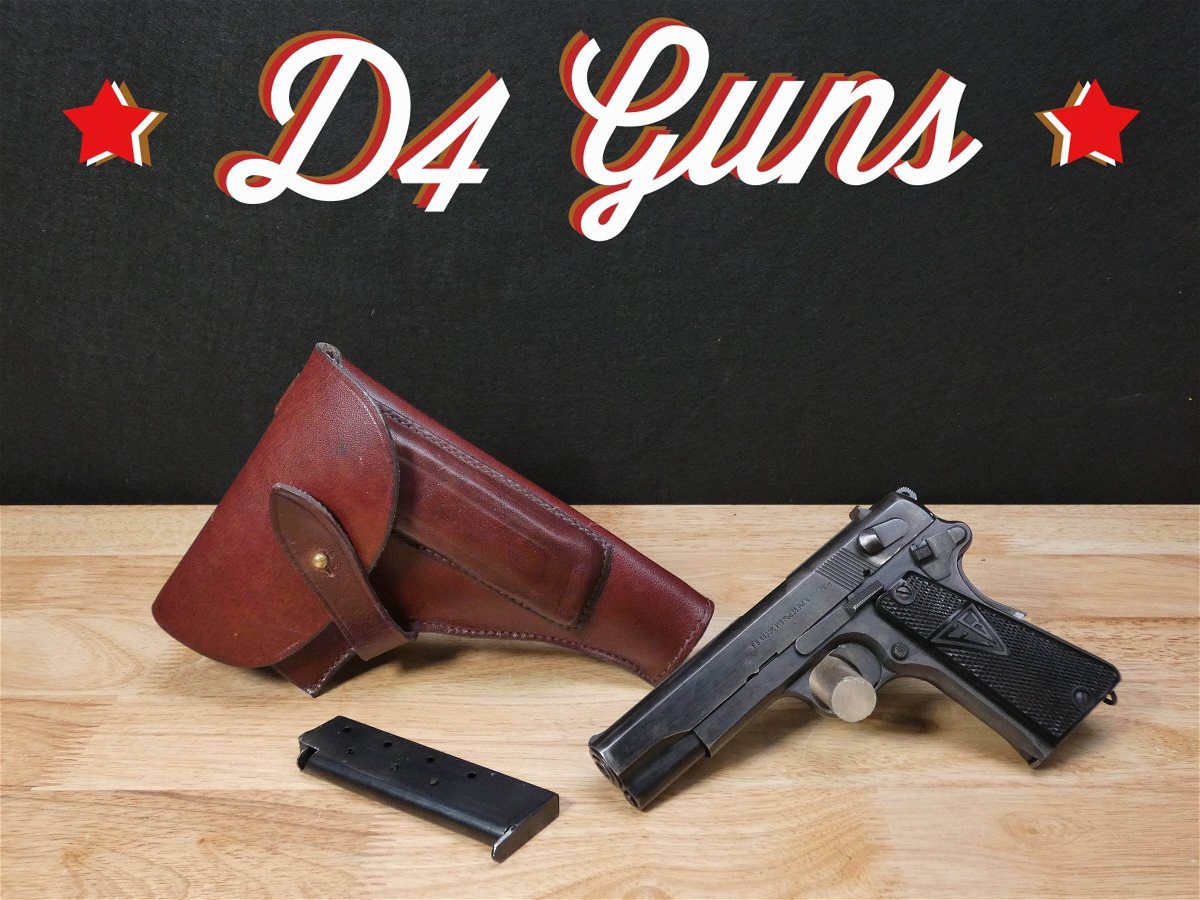 The FB Radom Vis Model 35 was considered one of the highest-quality military pistols made before World War II. The materials used were the premium and the fit and finish were commercial grade. When Nazi Germany defeated Poland in 1939, the Germans captured the Radom factory and turned its capabilities toward supplying arms for the Nazi war machine. Coveted by Nazi officers and mostly used by paratroopers. Similar to the American 1911 and the Hi-Power pistol in both operation and appearance, the Polish pistol was unique when looking at the rest of the pistols in use by Nazi armed forces. In fact, the short-recoil system employed in the Vis 35 was the same as that used in both of those Browning-designed pistols.
Early Nazi Radoms exhibited good workmanship, but as the war raged on, fit and finish began to suffer and manufacturing shortcuts due to lack of materials began to manifest themselves. Finish suffered greatly, and late guns exhibit milling marks that would be unthought-of in early production guns. The FB Radom Vis Model 35 Type II is highly prized by collectors of World War II pistols.
D4 Guns is excited to announce we have one of these collectable FB Radom Vis Model 35 pistols for sale and is our featured gun of the week.

This FB Radom Vis Model 35 Type II three lever semi-automatic pistol is chambered in 9mm. This pistol is in good condition and comes with the original holster and two magazines. All visible serial numbers on the pistol appear to be matching and the leather holster is stamped with a 1944 date code.  The Nazi army eagle/swastika firing proof and "eagle/625" are stamped on the left side of the slide behind the nomenclature and barrel and the "eagle/WaA77" German army acceptance stamp is located on the left side of the slide and frame.
For those interested in this collectable World War II pistol in great condition act fast as we anticipate this will sell quick.