Featured Gun: Remington MLE 1907/15 Berthier for Sale!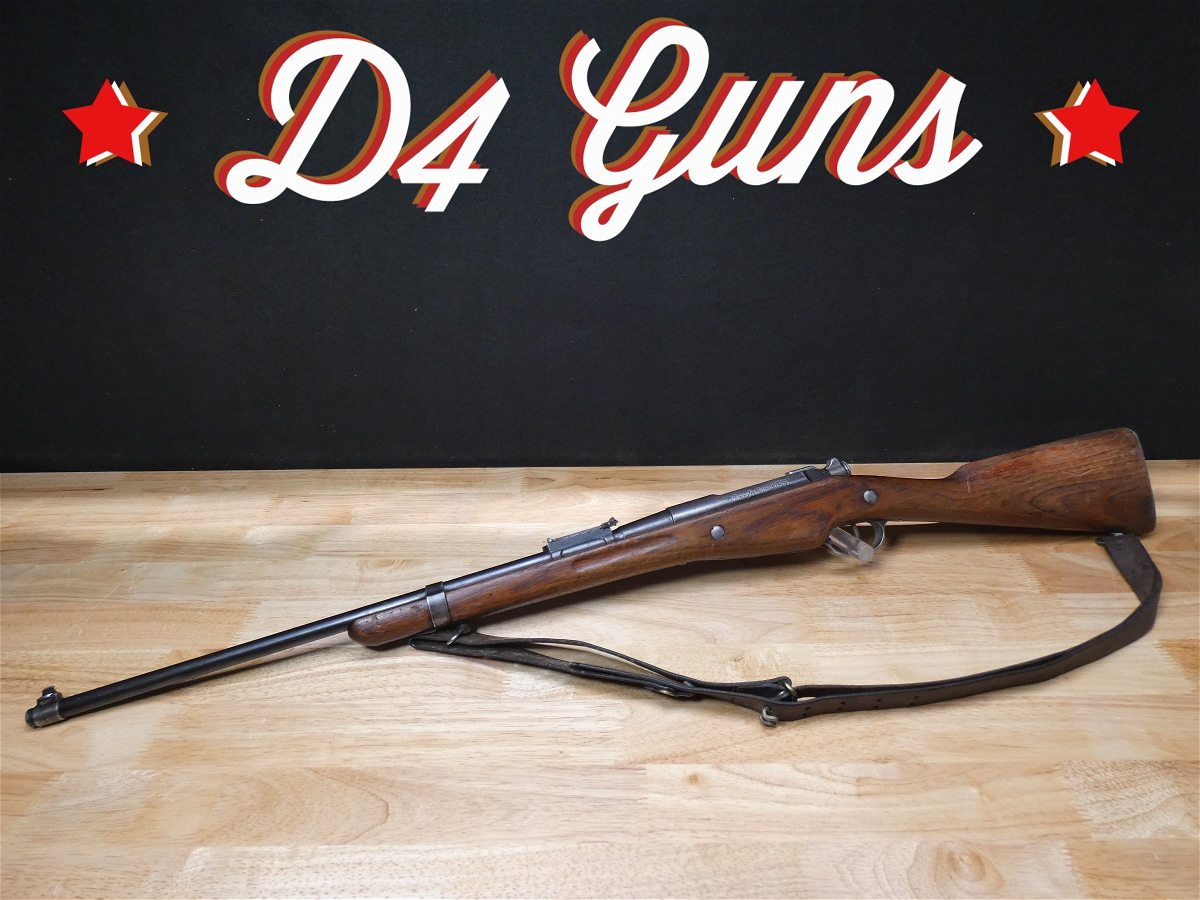 This rifle is unique in the sense that very little were made and shipped to be used on the French war front in Europe even though there was a significant contract from Remington to tool up and fulfill the contract for the French Army. Unfortunately, for Remington, fulfilling the order was more than the gun maker could handle.
At the time, The United States was a neutral power and did not join the war. This meant for other nations' armies, it could contract with U.S. manufacturers to make firearms to help their efforts in the war. France turned to Remington for a rifle order at the same time the Russians had placed an order for Mosin-Nagant rifles. Remington agreed to both contracts and the Russians made off better than the French. Remington was dealing with setback after setback including labor strikes, completing construction of another factory in time to produce both Russian and French rifles simultaneously and misreads of the blueprints the French provided to Remington.
Ultimately, the French Government canceled the contract it had with Remington to build Mle 1907-15 pattern rifles. Approximately 10,000 – 20,000 were produced and only around half of those rifles ever actually made it to France. The rifles that actually made it to France's warfront received a serial number for inventory records. The thousands of remaining rifles Remington finally finished producing ended up being sold in the U.S civilian commercial market. Those that were sold in the U.S. did not receive a serial number and were a tough sell for the company as it fired an uncommon 8mm Lebel cartridge.

Finding these rifles is uncommon and the ones that are still around are usually not in great condition. For those World War I rifle collectors looking to add one of these to their collection, here is a rare opportunity to purchase one now from D4Guns.com.
Currently up for sale in our inventory is a Remington MLE 1907-15 bolt-action rifle in 8mm Lebel. This is one of the rifles made by Remington intended to be used on the French battlefield during WWI but did not make the journey due to the aforementioned issues. This has the original stock and is in great condition.
This rifle is expected to sell quickly and is definitely a rare and possibly once-in-a-lifetime opportunity to purchase this type of rifle.