Featured Gun: A Die Hard HK P7 For Sale!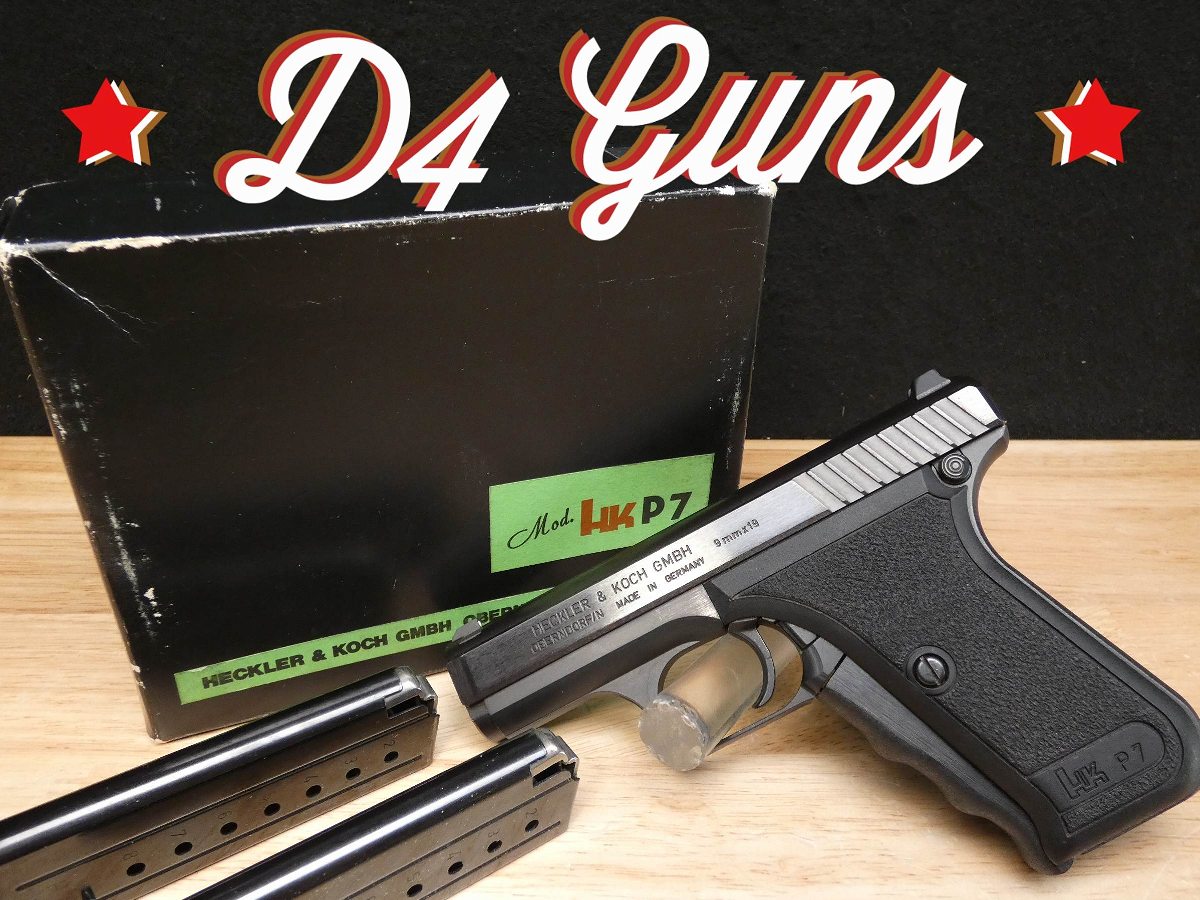 The Heckler & Koch P7 is one of the most coveted and valued pistols within its inventory of legendary handguns. Billed as "the best combat pistol" on the market at the time, the P7 is no longer manufactured which has in turn lead its' value to climb since its' discontinuation in 2008. It is still used by police and militaries across the world. In the United States, these are still used by the New Jersey State Police, the Utah State Police and the United States Park Police.
The influence for the P7 was prompted by the 1972 Munich Olympics Massacre. It was revealed to the public for the first time in 1976 as the PSP (Polizei-Selbstlade-Pistole— "police self-loading pistol). Upon release, the German police decided to replace the .32 ACP Walther PP with 9mm Parabellum pistol. The P7 was required to be fully ambidextrous, safe to carry with a loaded chamber and able to be quickly drawn and ready to fire.
Production of the P7 began in 1979 and was produced primarily by H&K but also under license in Mexico by the Departamento de Industria Militar.
The grip of the P7 features a built-in cocking lever activated by gripping the pistol handle. The gun is unable to be fired without that grip being squeezed. It makes for a unique safety feature that is useful in covert situations.
Some of the P7 variants have made appearances in popular films such as Mr. and Mrs. Smith, Armageddon, Iron Man 3 but probably its most famous use on the big screen came with Die Hard as the pistol wielded by the fiendish Hans Gruber.
These pistols are not often available for sale on the market for many reasons. However, D4 Guns has one with its original packaging in stock and is this week's featured gun.
This pistol is in great condition and comes with the original box and (2) factory 8-round magazines. Because of its popularity and collectability, this opportunity will slip away quick as we expect this gun to sell fast.