Featured Gun: Colt Sporter Competition Match HBAR AR-15 for Sale!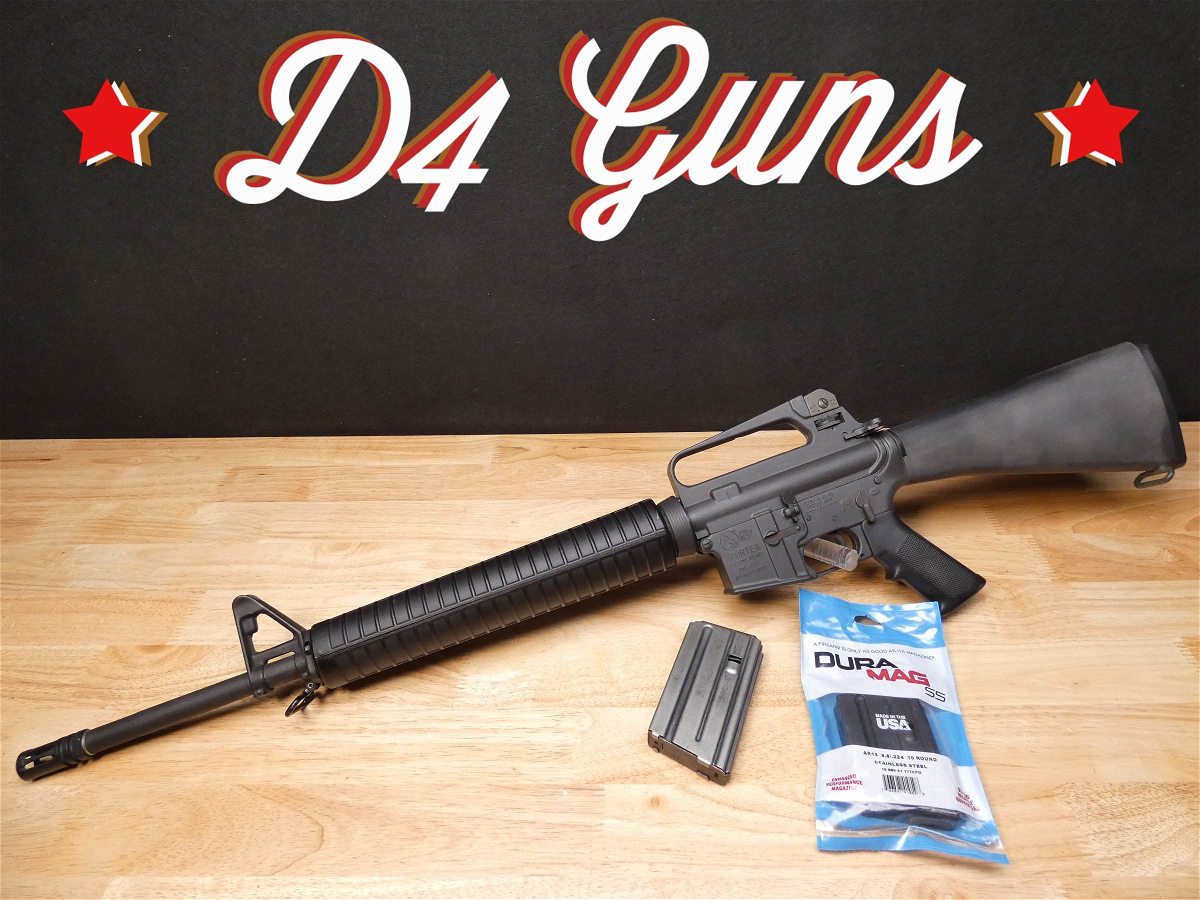 Thanks to its loyal following among target shooters, the AR-15 is a pillar of the gun industry, one of the most popular rifles for consumers and lodged into American culture. The AR-15 was developed in the late 1950s as a civilian weapon by Eugene Stoner. Revolutionary for its lightweight, easy care and ruggedness, the AR-15 entered the mainstream during the 60s. After Colt bought the patent it developed the M16, a fully automatic version used by American troops fighting in Vietnam.
Many view AR-15 type rifles as ergonomic, highly accurate and very reliable. For those on the hunt for a premium AR-15 platform rifle D4 Guns has a pre-ban Colt Sporter Competition Match HBAR in stock for sale and is this week's featured gun just in time for the Fourth of July.
This Colt Sporter Competition Match HBAR is in great condition and comes equipped with a barrel with a 1/9 twist and (2) 20-round magazines (One magazine is an M16 Magazine and the other is new in the packaging). The rifle also features a flat top upper receiver, with integral weaver type base for optical sight mounting.

A quarter-century of proven performance supports the claim that the Colt Sporter Competition Match HBAR is one of the greatest rifles of all time. The reliability of the .223 REM cartridge offers the rifleman outstanding performance in varmint control, target shooting, home defense and a variety of military/law enforcement applications. Easy to load and unload, the Colt Sporter Competition Match HBAR has a buttstock and pistol grip made of rugged, tough nylon. A round, ribbed handguard for better grip control is fiberglass reinforced for strength and aluminum lined to reduce heat for comfortable shooting. The Colt Sporter Competition Match HBAR rifle can be easily stripped for cleaning without special tools. The Colt Sporter Match HBAR is a rugged, all-weather, all-terrain semi-automatic that shooters can depend on for a lifetime of legendary performance.